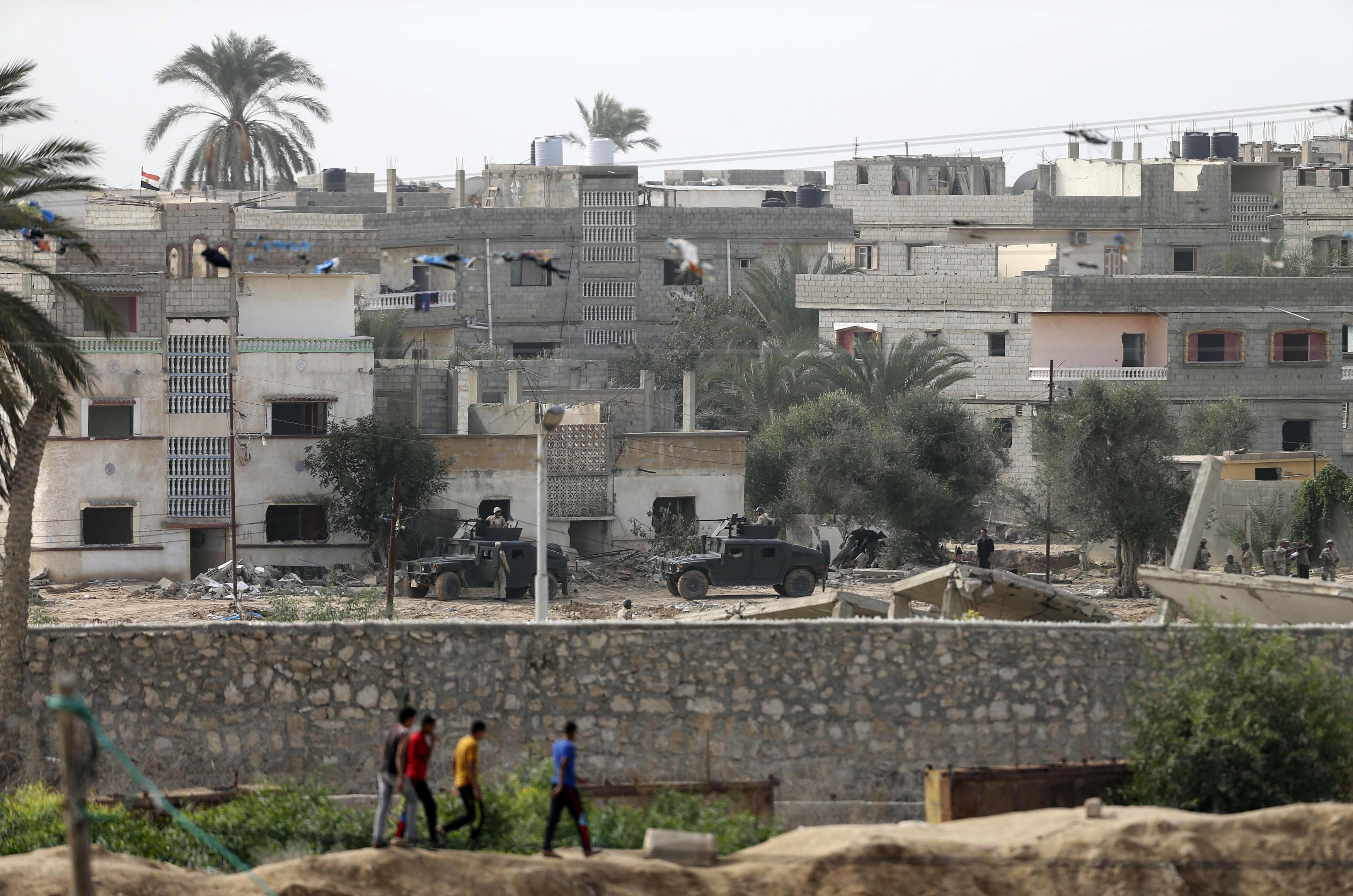 Egyptian soldiers keep guard during a military operation in the Egyptian city of Rafah, near the border with the southern Gaza Strip November 2, 2014. Egypt began clearing residents from its border with the Gaza Strip on Wednesday to create a buffer zone following some of the worst anti-state violence since President Mohamed Mursi was overthrown last year. REUTERS/Ibraheem Abu Mustafa
CAIRO, May 26 (Aswat Masriya) - Security forces killed 12 suspected militants during raids on North Sinai's cities of al-Arish, Rafah and Sheikh Zuweid late Monday, reported the state news agency MENA.
Security sources told MENA that 18 suspects were also arrested during the raids, adding that forces destroyed "terrorist hotbeds" as well.
Earlier on Monday, a security campaign on the Sheikh Zuweid region left one military conscript killed and an officer injured, military sources said.
Military forces clashed with a "terrorist cell" in Sheikh Zuweid, the sources said.
Militancy inside Egypt has seen a significant rise since July 2013, with the military ouster of Islamist President Mohamed Mursi, following mass protests against his rule. Most attacks occur in North Sinai and target security forces.
The armed forces announced two weeks ago that security operations have left a total of 725 suspected militants killed between late October and late April.