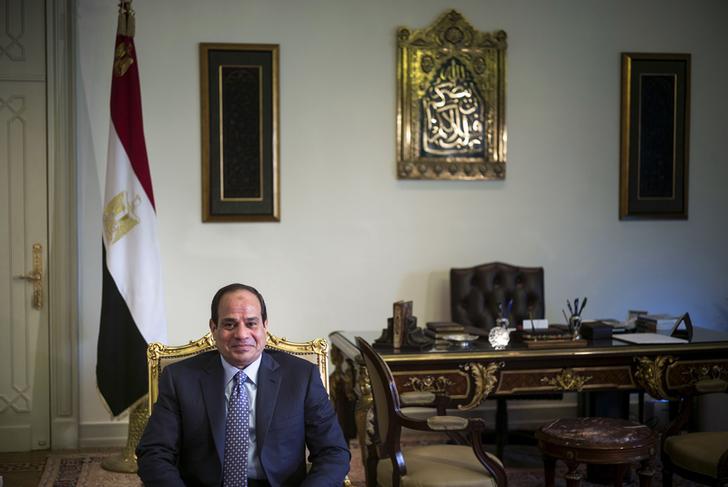 Egyptian President Abdel Fattah al-Sisi sits in his office at the Presidential Palace in Cairo June 22, 2014. REUTERS/Brendan Smialowski/Pool
CAIRO, June 27 (Aswat Masriya) - President Abdel Fattah al-Sisi is scheduled to visit Sudan on Friday before returning to Egypt and concluding his brief visit to Equatorial Guinea.
Sisi will meet with his Sudanese counterpart, Omar al-Bashir, to discuss bilateral relations between the two countries, the state news agency MENA reported.
President Sisi will stop in Khartoum for a few hours to check on Bashir's health and hold talks with him, said Abdel Mahmoud Abdel Halim, a Sudanese Foreign Ministry undersecretary.
Sisi's visit to Sudan is important and will effectively contribute to developing Egyptian-Sudanese ties, said Abdel Halim.
Heading an Egyptian delegation, Sisi visited Malabo on Wednesday to attend the twenty-third African Summit.
During the visit, Sisi met with African heads of states and the United Nations secretary-general.