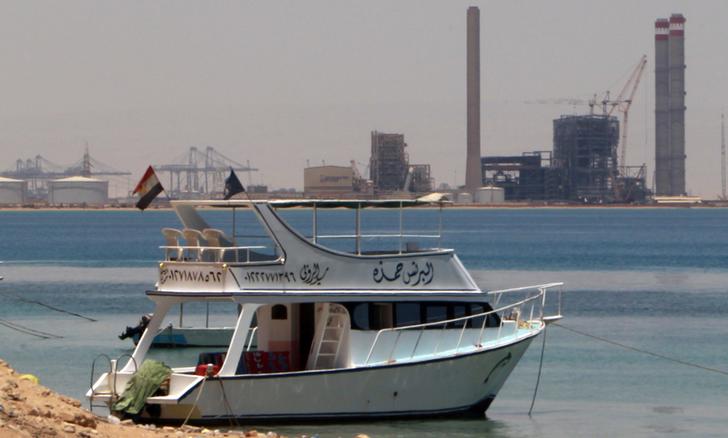 A boat is docked at a beach, near a cement factory at El Ain El Sokhna port in Suez, 140 km (87 miles) east of Cairo, July 6, 2012. REUTERS/Amr Abdallah Dalsh
Cairo, May 1 (Aswat Masriya) – Egypt's Third Army has accused Muslim Brotherhood elements of inciting workers at the Ain Sokhna Port to detain foreign ships in the port.
Army forces have foiled a terrorist scheme that aims to detain foreign ships in the port, said Major General Mohamed Shams, aide to the Third Army chief of staff.
Workers at Platinum Company have ended their five-day strike after their demands of appointing them at the Dubai Ports World Company which runs the port were met.
Major General Shams has accused of some Brotherhood elements of inciting company workers to detain foreign ships.
Shams told Aswat Masriya that Third Army forced have freed two foreign trade ships while a group of workers were attempting to seize them.
The Platinum Company crisis began last February when the service company at which the workers were employed ended its contract with Dubai Ports World Company. The workers then demanded their employment at the company and began a strike until their demands were met.