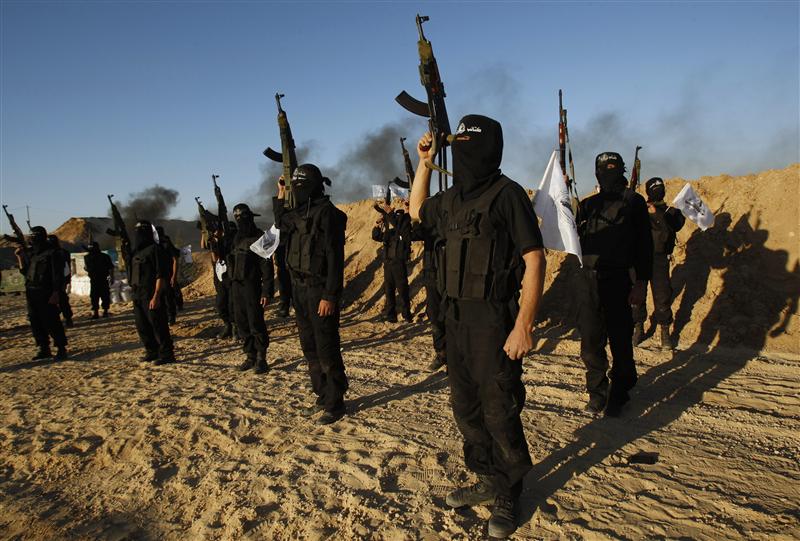 Islamist Militants in Arish - Reuters
SINAI, April 24 (Aswat Masriya) At least six militants were killed on Wednesday in an air strike by the army in Northern Sinai's Sheikh Zuwied, including one of the prominent leaders of Ansar Bayt al-Maqdis extremist group, army sources said.

Twenty from the militants were wounded in the security operation, according to the sources.

The army destroyed a car equipped with a half-inch anti-aircraft cannon and an underground storage area for weapons underground.

Attacks against security personnel have risen sharply in Sinai since the ouster of Islamist President Mohamed Mursi after mass protests against his rule last year.