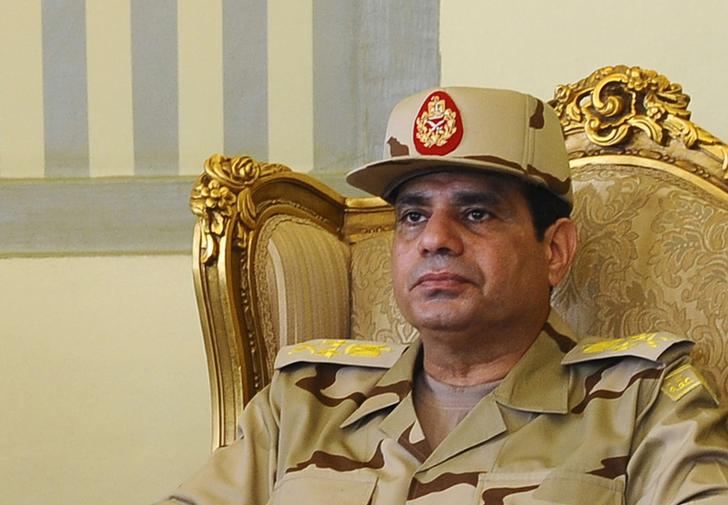 Egyptian Defense Minister Abdel Fattah al-Sisi is seen during a news conference in Cairo on the release of seven members of the Egyptian security forces kidnapped by Islamist militants in Sinai, May 22, 2013. Picture taken May 22, 2013. PROTESTS/COMMANDER REUTERS/Stringer
CAIRO, April 14 (Aswat Masriya) The campaign of potential presidential candidate Abdel Fattah al-Sisi submitted the recommendations required for running for presidency on Monday, Egypt's state television said.
According to the constitution, a candidate must collect 25,000 signatures from supporters to officially run for presidency.
Egypt will vote for a new president in May.