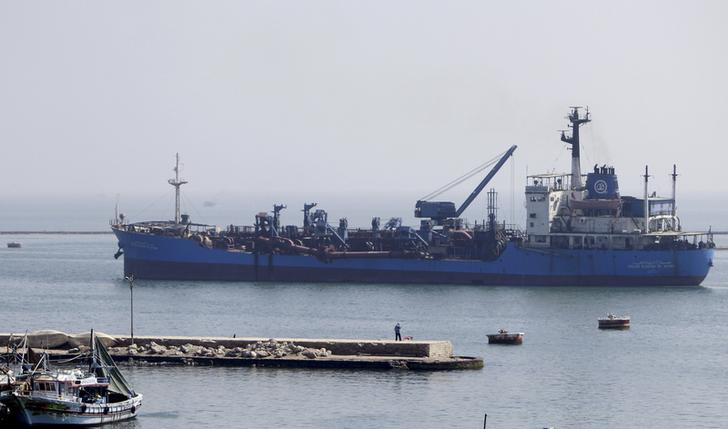 A ship passes through the Suez Canal near Port Said, 170 km (106 miles) northeast of Cairo, March 10, 2013. REUTERS/Mohamed Abd El Ghany
Egypt's interim president Adly Mansour renewed on Wednesday the tenure of Lt. Gen. Mohab Mamish as chairman of the Suez Canal Authority, the body which controls Egypt's strategic waterway, for another year.
Mamish, a former member of Egypt's Supreme Council of the Armed Forces, was appointed to the position in 2012 during the term of ousted Islamist president Mohamed Morsi.
Before heading the authority, Mamish commanded Egypt's navy.

A vital commercial and military passage, the Suez Canal borders Egypt's Sinai Peninsula where an insurgency by Islamist militants intensified after Morsi's ouster in July, leading to dozens of deadly attacks on security forces and state institutions.
In August, armed assailants opened fire on a passing Chinese-owned container ship from land.

Mamish has insisted the canal is tightly secured and announced in December that the Suez Canal Authority had made its highest returns in six months.