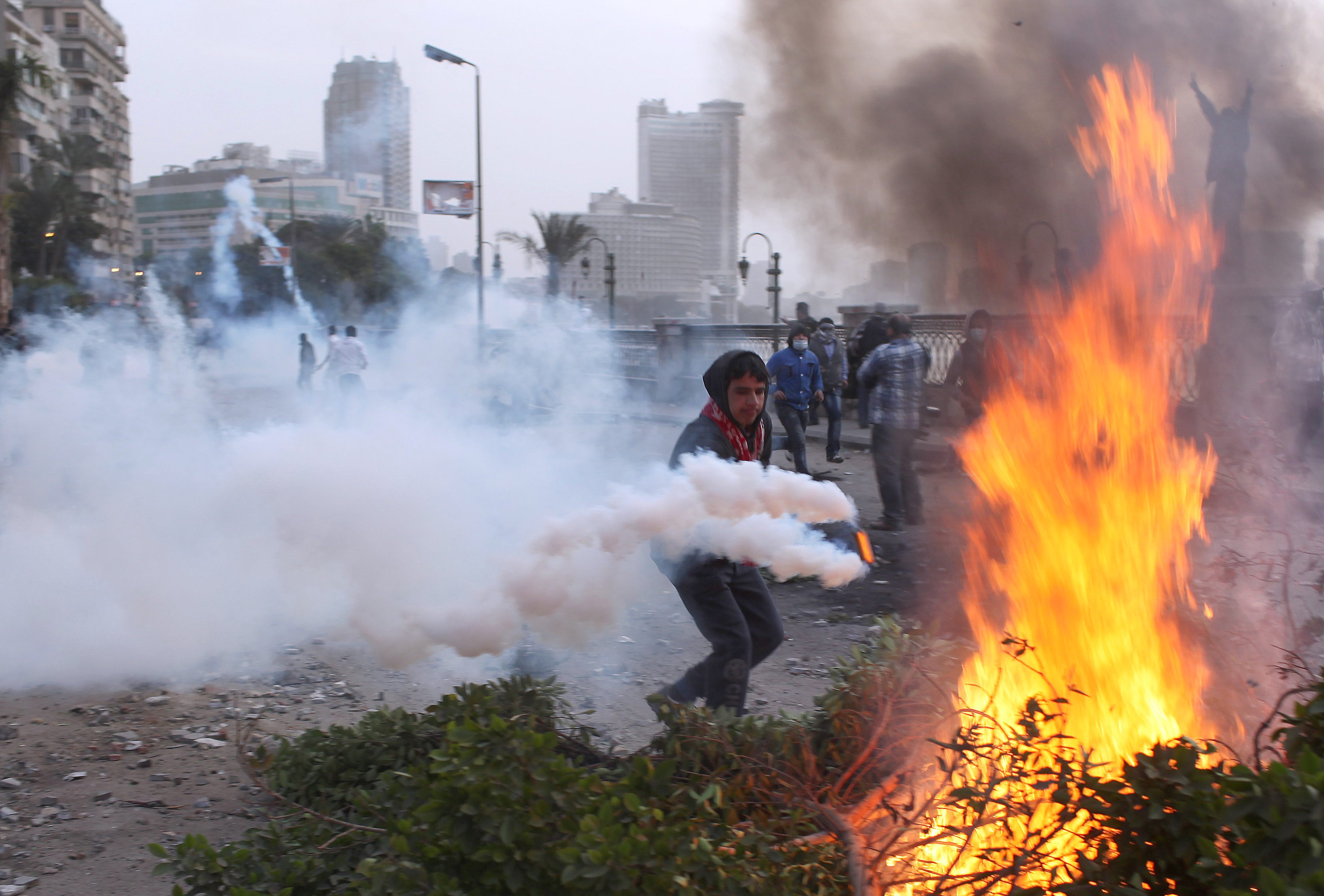 A protester runs with a tear gas canister fired by riot police during clashes near Tahrir Square in Cairo January 27, 2013. Egyptian President Mohamed Mursi announced on Sunday he was imposing a state of emergency for 30 days in three cities along the Suez Canal that have been the scene of the worst violence that flared at the weekend, killing more than 45 people. REUTERS/Asmaa Waguih
Hundreds of demonstrators began on Sunday night to block entrances and exits of most bridges in Cairo in protest against the speech President Mohamed Mursi gave earlier.
Protesters torched car tires and used them to block the entrances and exits, an Aswat Masriya eyewitness said.
Demonstrators at the Corniche and Maspero (state radio and TV building) area are protesting against Mursi's speech, the eyewitness added.
In his speech, President Mursi enforced emergency law in three Suez Canal governorates for 30 days and called for dialogue with prominent politicians on Sunday.