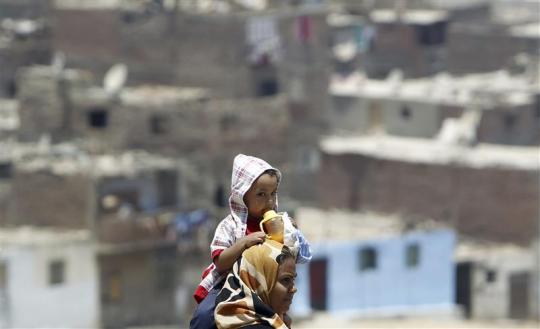 A woman carries her daughter in Mansheyet Naser - Amr Dalsh/Reuters
An official in the Egyptian health ministry said today that five million female breadwinners, women who support their families, will be given health insurance over the period of two years.

Abdel Rahman al-Sakka, head of the general board for healthcare, told the Middle East News Agency today that so far 600 cases were included under the umbrella of healthcare while the process is ongoing to include the rest as promised.

Sakka added that 59 percent of Egyptians have health insurance, insisting that the number will increase when the number of female breadwinners mentioned above is added.

He added that providing more people with health insurance will continue until a new law is issued that ensures full healthcare for everyone.