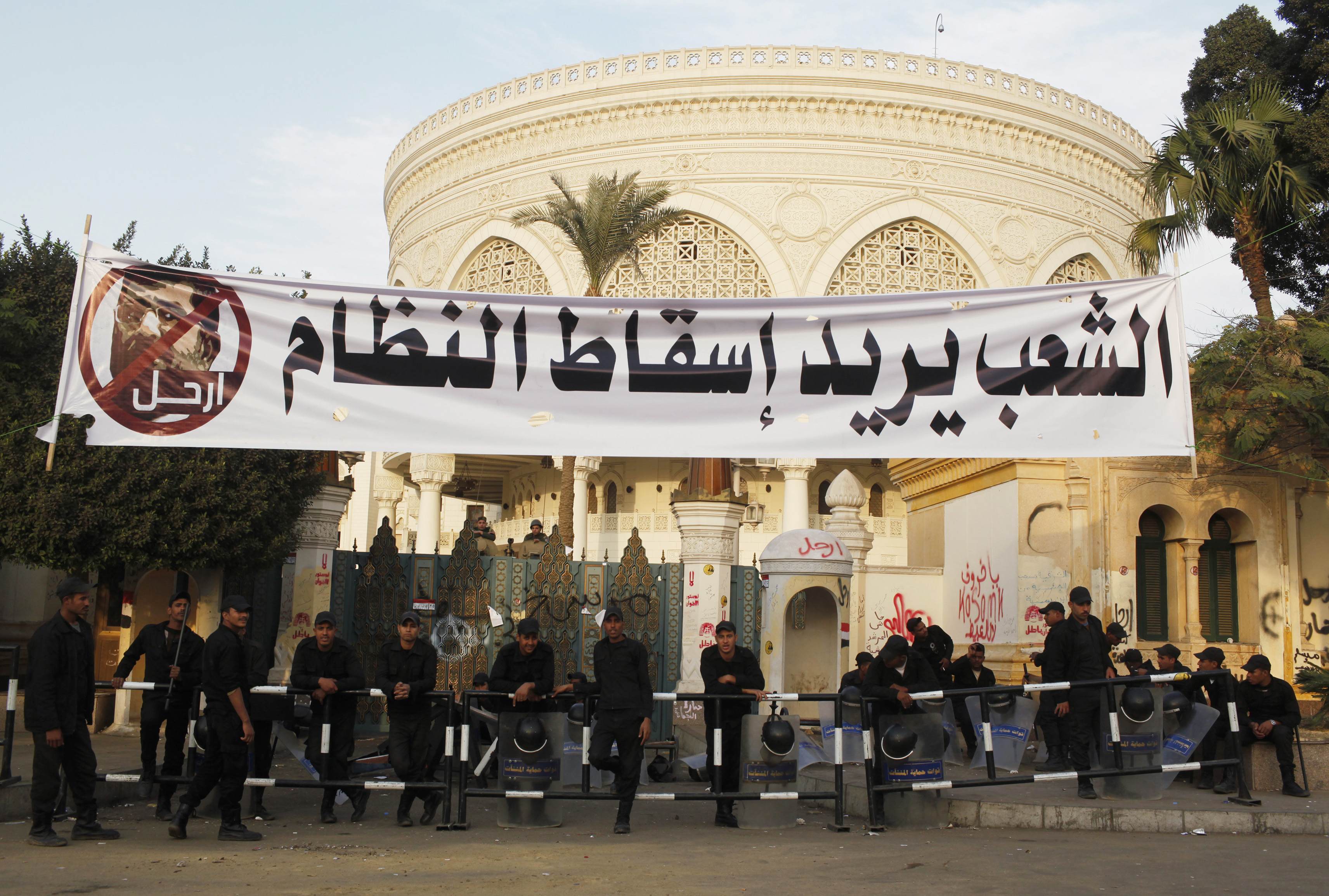 Police stand guard outside the Egyptian presidential palace in Cairo December 9, 2012. REUTERS/Asmaa Waguih
Egypt's Ministry of Health deployed on Tuesday a number of ambulances around the presidential palace to secure protesters and provide them with necessary first aid.
Relative calm prevailed in the area and the number of protesters was small in the morning, the state's news agency reported.
Meanwhile, the Republican Guard forces coordinated with the Central Security forces to block all the streets and entrances that lead to the Heliopolis palace with barriers and barbed wires. Only residents of the area were allowed to pass through the barricades.
Forces continue to put up concrete walls around the presidential palace to prep for the marches scheduled to head there in the afternoon.
Liberal, leftist and socialist forces and political parties will stage protests under the slogan "against price hikes, against the referendum", to denounce the charter and the decision to raise the prices of goods.