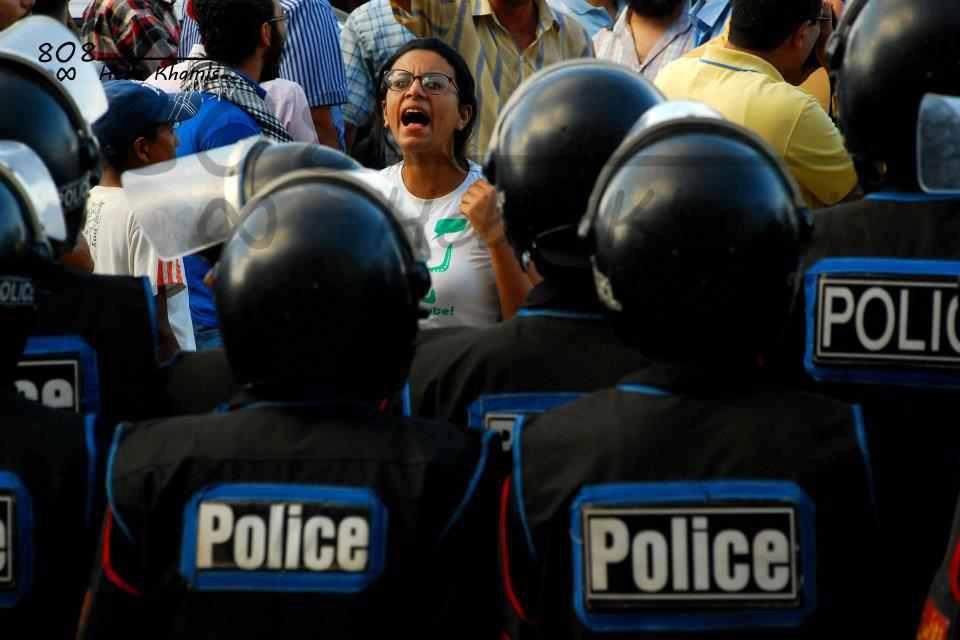 Detained activist and Lawyer Mahienour El-Massry in a protest - photo from Facebook
ALEXANDRIA, Sept 21 (Aswat Masriya) - An Alexandria court ordered the release of Egyptian activist Mahienour el-Massry on Sunday following her lawyer's appeal against a six-month sentence she was given for violating the protest law.
The human rights lawyer was arrested in May.
Massry was sentenced to two years in prison and fined 50,000 Egyptian pounds in May for violating Egypt's protest law in December. Her prison sentence was later reduced to six months.
The law, issued by former interim President Adli Mansour in November to regulate peaceful assembly, has long been the epicentre of wide criticism by domestic and international human rights organisations which say it violates international standards for peaceful protests.