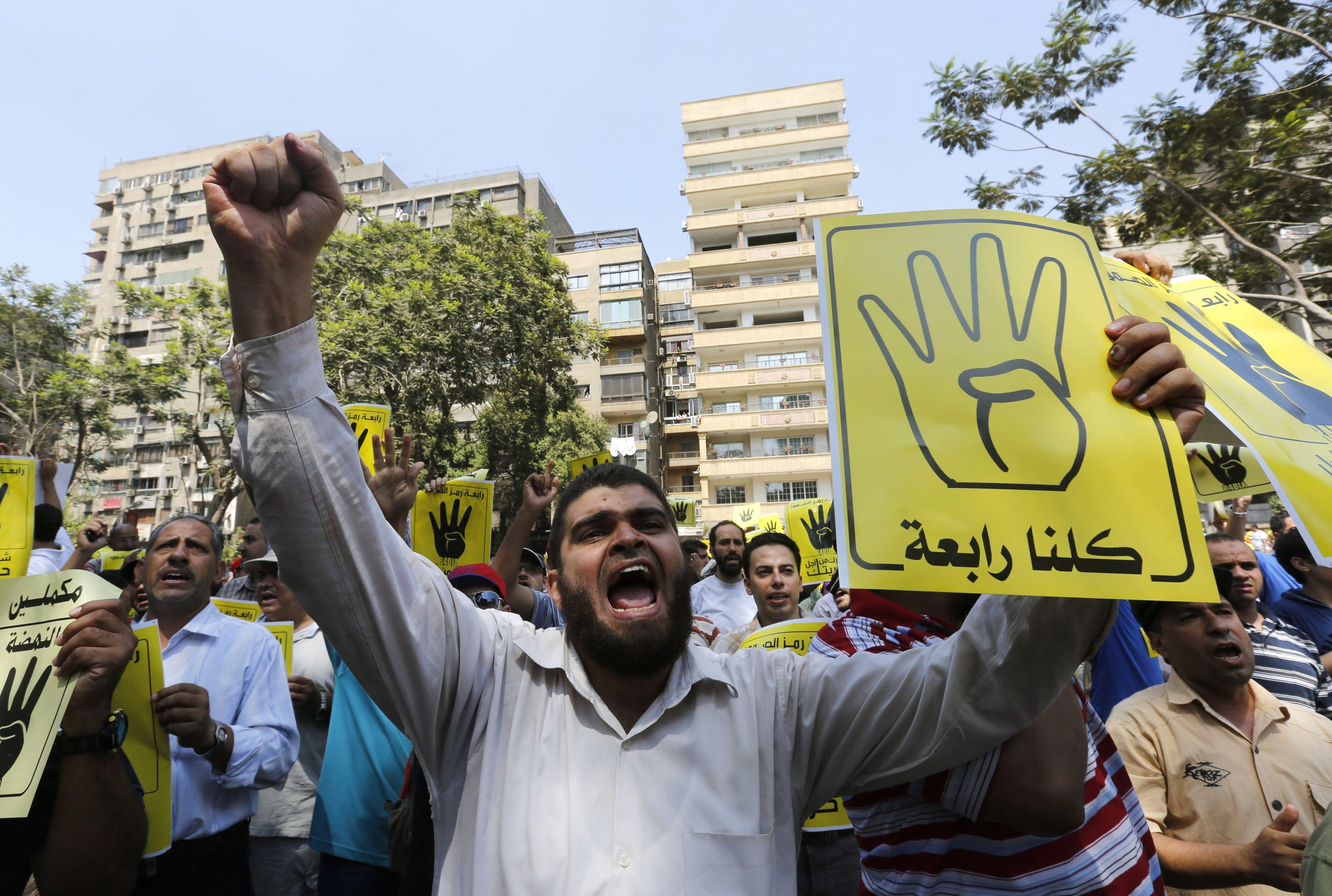 Members of the Muslim Brotherhood and supporters of ousted Egyptian President Mohamed Mursi shout slogans against the military and the interior ministry as they make the "Rabaa" or "Four" gesture, during a protest march towards Mohandessin in Cairo August 30, 2013. REUTERS/Louafi Larbi
A Cairo court ordered on Wednesday the arrest of five people, who supported deposed Islamist President Mohamed Mursi, for six month with a bail of 26, 000 Egyptian pounds.

The defendants are accused of attacking and damaging a police station in New Cairo and resisting the authorities.

Many of the supporters of Mursi and the Muslim Brotherhood, the group he hails from, have been detained on similar charges following the crackdown on their two protest camps in Cairo in mid-August.

A wave of violence swept the country since then, leaving at least a thousand people killed, mostly supporters of Mursi but also around a hundred members of the security forces.