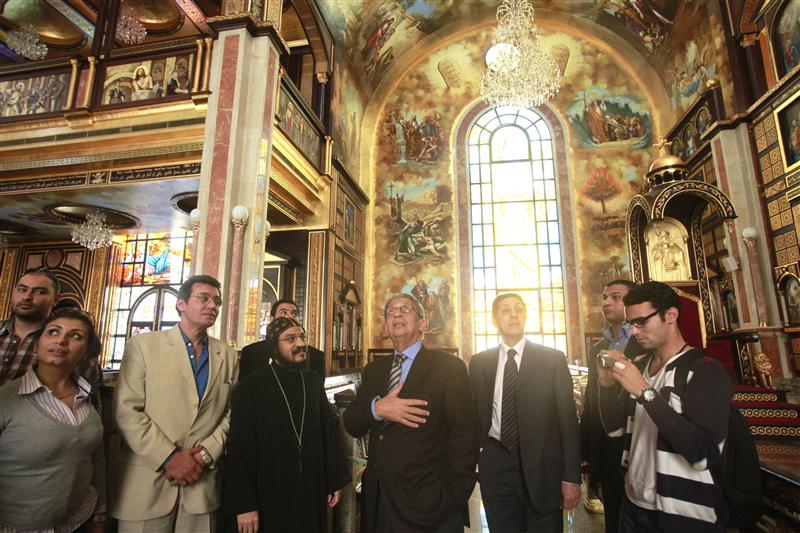 Amr Moussa visit a church in Sinai - photo from Reuters
A poll conducted by the Egyptian United Organization of Human Rights shows that 78% of Egypt's Christians support former Foreign Minister Amr Moussa for president followed by 22% supporting Abdel Moneim Abul Fotouh, Al-Masry Al-Youm newspaper reported.
The poll was conducted on 3,000 Christians from 9 governorates which are Cairo, Alexandria, Menya, Assyut, Sohag, Luxor, Menofeya, Fayoum, Bani Souaif.
The poll also showed that all participants completely rejected Salafist candidate Hazem Abu Ismail and the Muslim Brotherhood's candidate Khairat Al-Shater.
"Christians are seriously worried from candidates with Islamic background especially because they do not hide their hardline stance towards Copts and refuse a civil state," head of the organization, Naguib Gebrail, said.