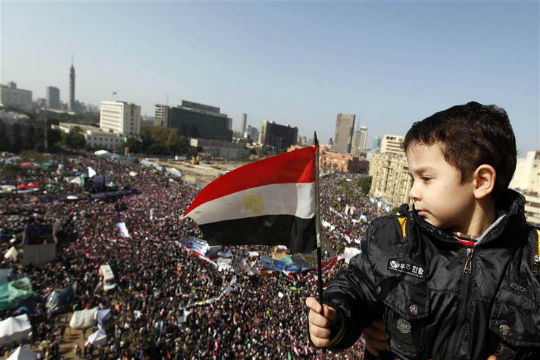 January 25 anniversary - Mohamed Abdel Ghany/Reuters
Egypt's interior ministry asked Egyptians to maintain peacefulness and law during their celebrations and protests that are planned for Friday, January 25.

"Since January 25, 2011, the interior ministry has adopted a policy that complements the goals of the revolution where the police has changed their conduct to include protecting all rights and freedoms, starting with the right to peaceful demonstration which falls under freedom of expression; a constitutional right," a statement said on Thursday.

The ministry asked citizens to not hinder the work of state institutions, not threaten the lives of other citizens or their properties and respect the state of law and security.