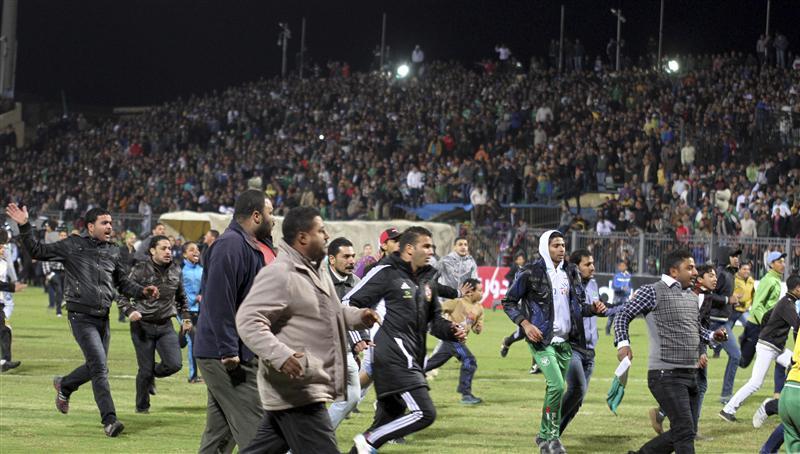 Port Said riots - photo from Reuters
Clashes erupted on Saturday between security forces and protesters following the verdict announced earlier by Port Said Criminal Court leaving two policemen dead.
The Court sentenced to death 21 defendants accused of involvement in killing 74 people during riots that followed a football match in Port Said last February.
The families of the convicted tried to storm the city jail in Port Said, which resulted in the death of the two policemen who were in charge of securing the prison dead, a witness told Aswat Masriya.
The witness added that the Port Said general hospital declared a state of emergency because of the high numbers of those who were injured during the clashes.