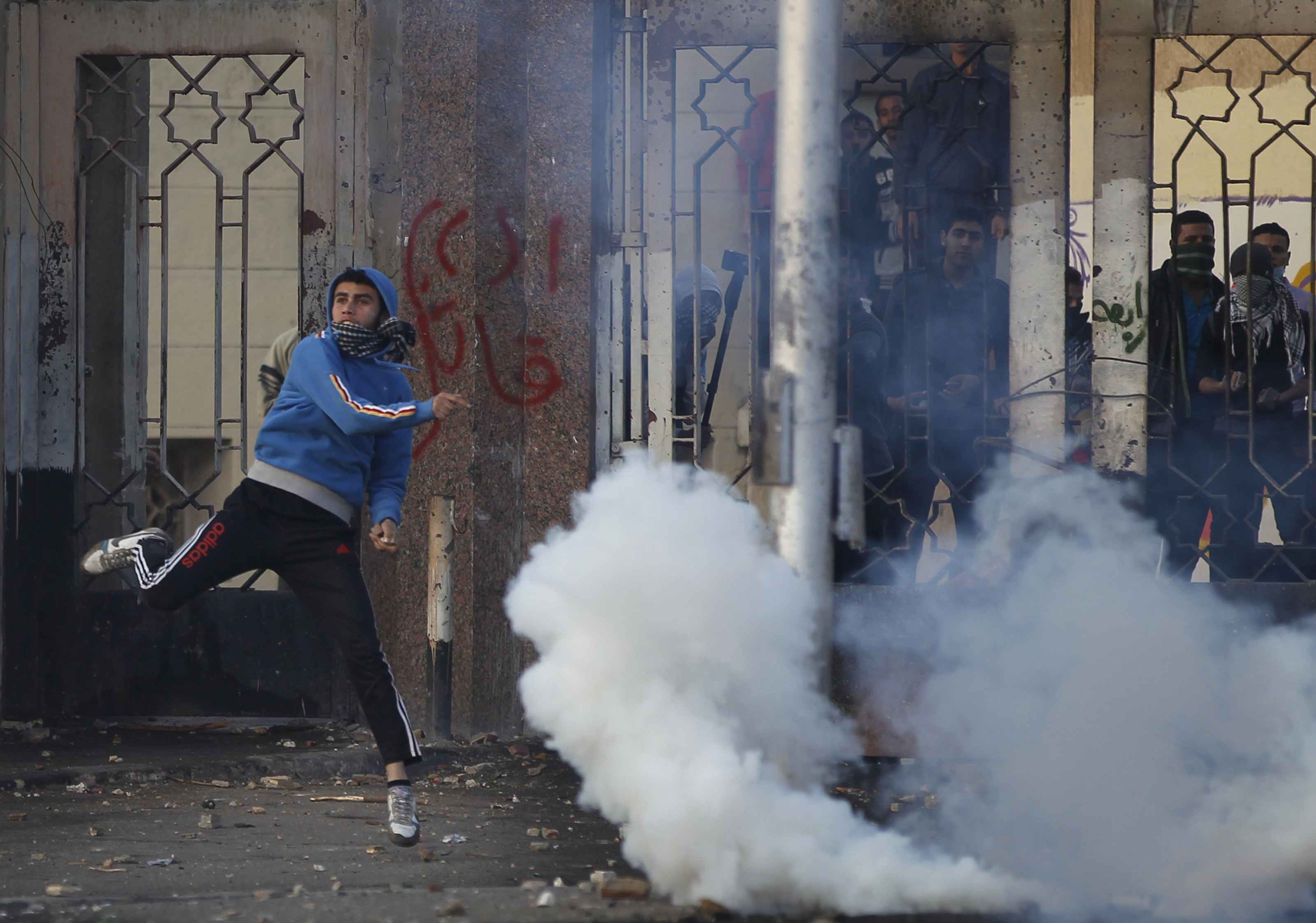 A student of Al-Azhar University, who is a supporter of the Muslim Brotherhood and deposed President Mohamed Mursi, throws a stone during clashes with riot police and residents of the area at the Al-Azhar University campus in the Nasr City district December 27, 2013. REUTERS/Amr Abdallah Dalsh
CAIRO, June 21 (Aswat Masriya) A Cairo court sentenced 14 students to seven years in prison with labor, two to one suspended year each, 10 minors to three years and one to five years on Saturday over Azhar University riots.
Two were acquitted.
The defendants were charged with assembling, using force and violence against civilians, attacking Azhar University staff and vandalizing the building to spread chaos.
The prosecutor-general referred the 29 defendants to court in December over raiding Azhar's administration building on October 30 last year.
A number of Egyptian universities saw unrest last year following the ousting of President Mohamed Mursi of the Muslim Brotherhood.