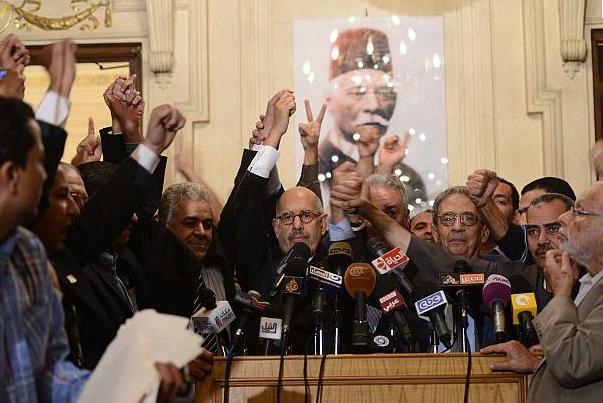 National Salvation Front - photo from Facebook
The National Salvation Front, Egypt's main opposition alliance, said on Thursday that it is preparing for the upcoming parliamentary election.

In a statement on Wednesday, the NSF described the upcoming election as a "national achievement" that it plans to join when the required conditions are met to ensure transparency and credibility.

The Front reaffirmed its distrust in what it described as the Muslim Brotherhood's polarization of executive power through a president, government and legislature.

It accused the ruling Islamist group of cooking up legislations to help it dominate the political sphere and exclude other political forces.

The alliance's statement also accused the group of setting the ground for forgery and disregarding a court ruling that annulled the appointment of the Mursi-appointed prosecutor-general.

The NSF warned of what it described as an aggressive attack on the country's judicial authority in the form of a demonstration by Islamists, including the Muslim Brotherhood, by the highest court tomorrow.