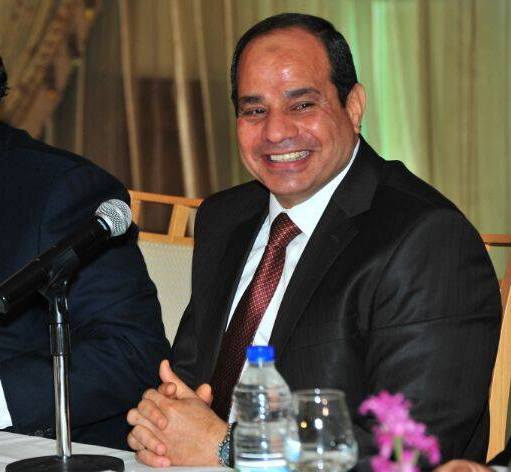 Presidential contender and former Defence Minister Abdel Fattah al-Sisi - photo from his electoral campaign
CAIRO, Sept 21 (Aswat Masriya) – President Abdel Fattah al-Sisi hinted at the possibility of the participation of Muslim Brotherhood supporters in political life in an interview with the Associated Press on Saturday.
"To anyone who doesn't use violence, Egypt is very forgiving," Sisi told the Associated Press, adding that anyone who renounces violence could participate in politics. "The chance for participation is there."
An Alexandrian Urgent Matters Court banned Muslim Brotherhood members on April 15 from taking part in the coming elections.
During the interview, Sisi reportedly justified the Egyptian authorities' year-long crackdown on the Muslim Brotherhood saying the group had "chosen confrontation."
Muslim Brotherhood leaders have often found themselves behind bars and facing courts since the ouster of Brotherhood member and former Islamist President Mohamed Mursi on July 3 last year.
The authorities have also cracked down on the Brotherhood's street activity and listed it as a terrorist organisation in December.