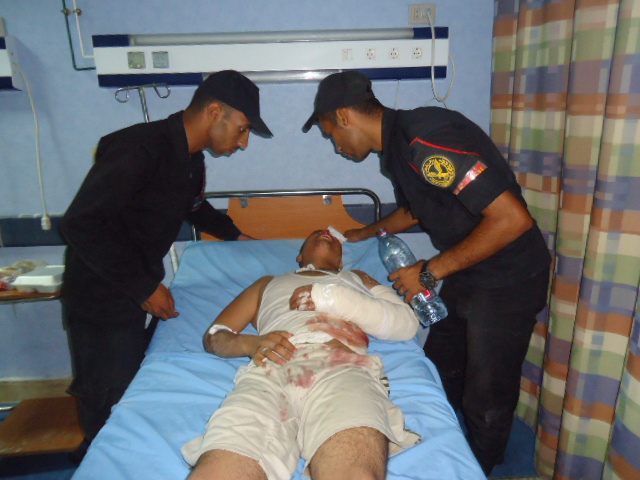 Archive photo of wounded police officer in Sinai - Aswat Masriya
CAIRO, Oct 17 (Aswat Masriya) - Another conscript died of his injuries Friday after militants launched an RPG attack on a patrol car in North Sinai's capital city Thursday night, bringing the total deaths to three, a medical source in North Sinai said Friday.
Two policemen were earlier reported dead and eight more were injured following the attack. The death of the conscript brings the total number of casualties to seven.
Immediate responsibility for the attack was not claimed, which comes two days after a bomb went off near the Supreme Court in downtown Cairo on Tuesday night, injuring 15 people.
Bombings and shootings have surged since the ouster of Islamist president Mohamed Mursi last year.
Major attacks, mainly targeting security forces and installations, have been mostly claimed by radical Al-Qaida-inspired groups based in the Sinai Peninsula.