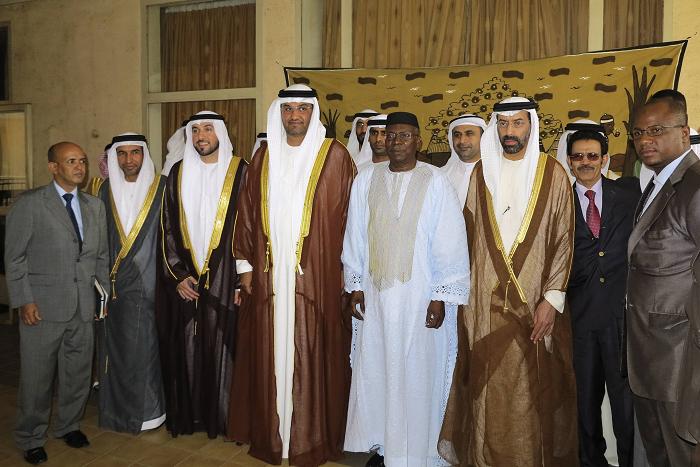 United Arab Emirates (UAE) Minister of State Sultan Mohammad Al-Jaber (centre L) and members of the UAE delegation poses with Younoussi Toure, President of the Malian Parliament (centre R), in Bamako June 27, 2013. REUTERS/Adama Diarra
ABU DHABI, Oct 26 (Reuters) - The United Arab Emirates signed an aid agreement with Egypt on Saturday bringing its total support to the Egyptian economy since the ouster of President Mohamed Mursi up to $4.9 billion, the state news agency WAM said.
The aid package includes a $1 billion grant sent to Egypt in July and more than $1 billion to supply fuel, WAM said. The rest of the money will go to various development projects.
The agreement puts in a place a general framework for funds already granted and for future aid, WAM said. (Reporting By Maha El Dahan; Editing by Robin Pomeroy)