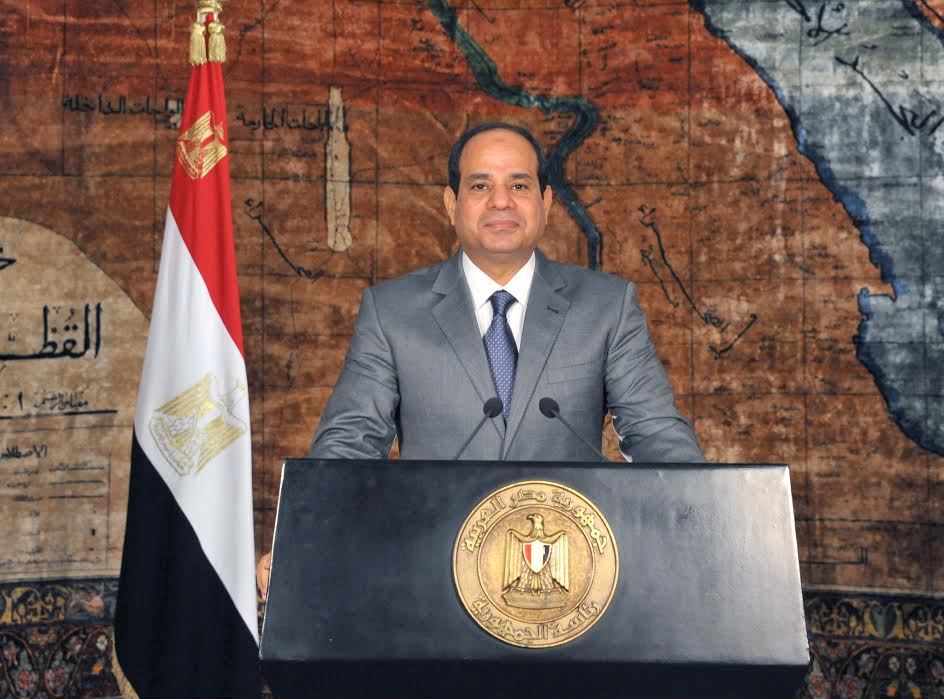 President Abdel Fattah al-Sisi giving a speech on the occasion of the Tenth of Ramadan/Six of October 1973 war - Aswat Masriya
Egyptian President Abdel Fattah al-Sisi has issued a decree to pardon some prisoners on the occasion of January 25.
Sisi issued the presidential decree to pardon some prisoners on January 25, which presidential spokesperson Alaa Youssef said on Tuesday marks the fourth anniversary of the 2011 revolution as well as Police Day.
The decree applies to those with life sentences whose jail time will have reached 15 years on January 25, 2015.
It also applies to those who had received prison sentences – of at least six months – if half of their sentence will have been by January 25.
The decree does not apply, however, to those imprisoned for certain crimes including: felonies and misdemeanours that harm the government internally or externally, explosives, bribes, forgery, obstructing traffic, weapons and ammunition, drugs, and illegal profiting.

Youssef also stated that security authorities will form a committee to select a group that could be pardoned.
It is unconfirmed what crimes exactly fall under the label "harmful to government security."
Egypt passed a protest law in November 2013 that local and international activists deemed too restrictive. Hundreds have been arrested under its provisions.
A large proportion of those arrested based on the protest law are loyalists to former president Mohamed Mursi's Muslim Brotherhood – a group the government outlawed and declared a "terrorist" organisation following Mursi's ouster.
However, there are also other activists, generally known for being supporters of the January 25 revolution and their opposition to autocratic authorities, who are in prison – some for protesting the demonstration law itself. This includes Alaa Abdell Fattah and his sister Sanaa, Yara Sallam, Ahmed Douma and Ahmed Maher.
Three Al-Jazeera English journalists have also been imprisoned for over a year and are currently on retrial.