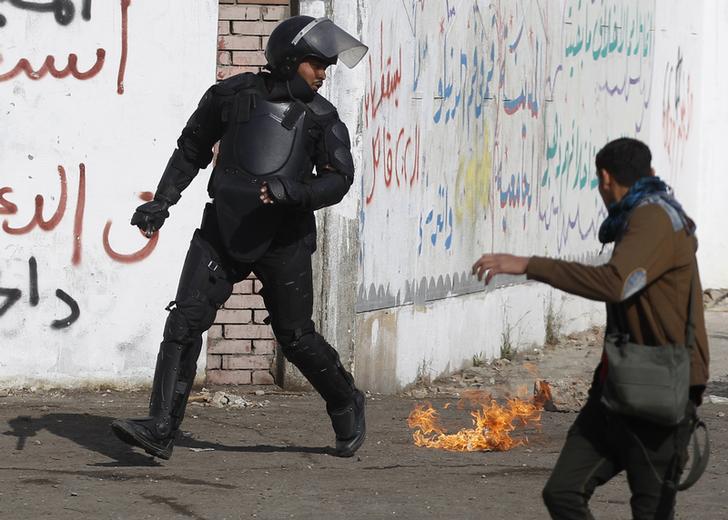 File photo of clashes between protesters and security forces in Cairo - Reuters
CAIRO, June 24 (Aswat Masriya) An Egyptian court acquitted on Tuesday 29 members of the outlawed Muslim Brotherhood of rioting and inciting violence charges, the state news agency reported.
There were no further details on the Middle East News Agency about the case or when the defendants were arrested and in which clashes.
Thousands of Brotherhood members and supporters are being tried now in Egypt, among which is the deposed President Mohamed Mursi and the group's top leader Mohamed Badie, over charges of committing acts of violence and killing protesters.
The Islamist president was ousted by the military last year following mass protest against his rule.