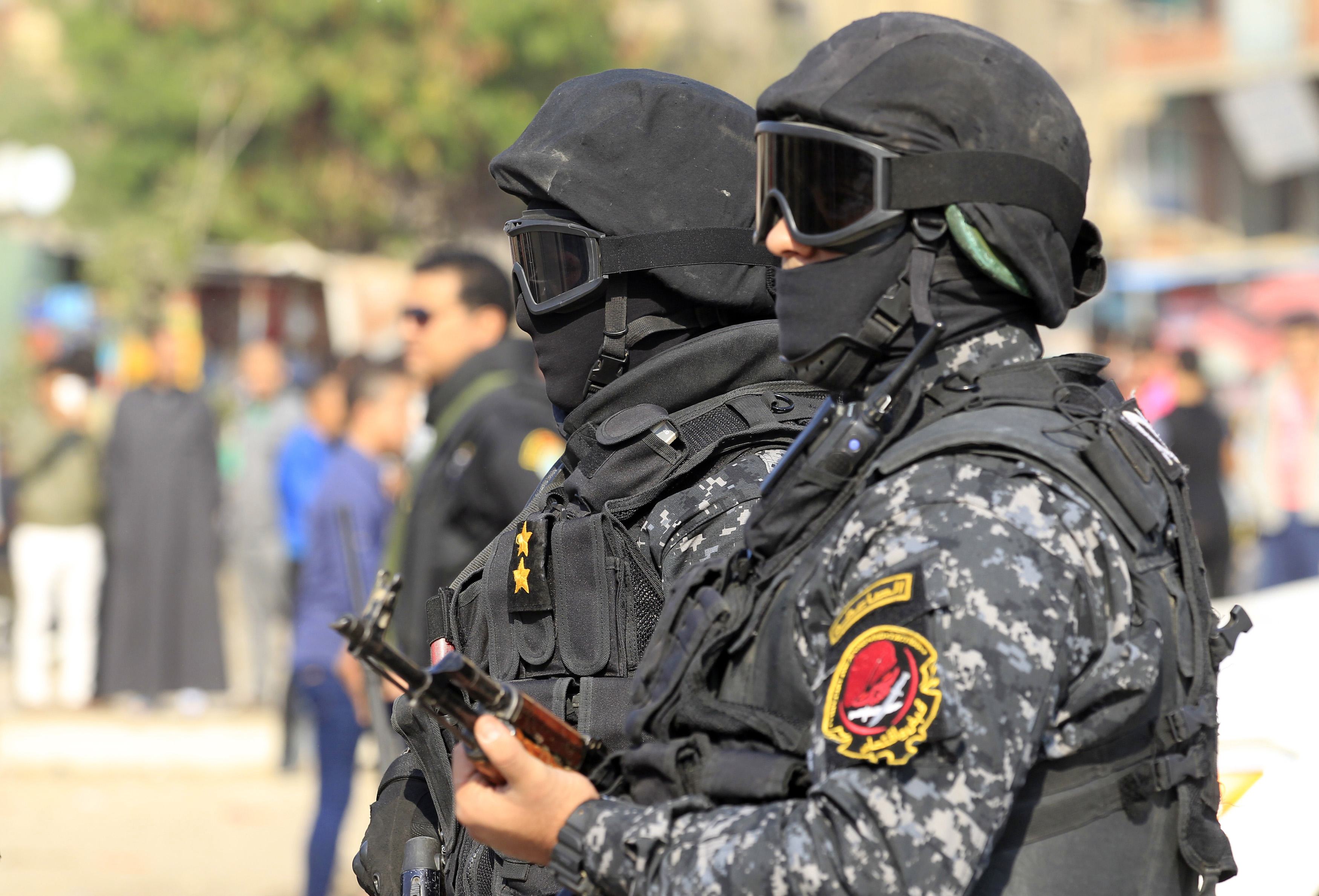 A police special forces member takes position during clashes with supporters of Muslim Brotherhood and ousted Egyptian President Mohamed Mursi in the Cairo suburb of Matariya November 28, 2014.
CAIRO, Nov 28 (Aswat Masriya) - Despite fears of wide-scale clashes today between protesters and police, the day passed largely in the usual manner as other Fridays, which regularly witness protests by Egypt's Islamist opposition.
The ultra-conservative Salafi Front, had called on people to take to the streets on Friday while holding Qurans to "impose the Islamic identity", in what it called the "Muslim Youth Intifada".
The rallies took off from several mosques in Egypt following Friday prayers, but were within the normal range of Islamist protests recurring on Fridays.
At least one protester was killed following clashes in East Cairo's Matariya suburb, which witnessed the most significant clashes between protesters and security forces.
Police sources set the number of protesters killed at three, while the health ministry reported only one protester dead.
Violent acts that broke out were limited, ranging between shootings and a small number of blasts. An army brigadier general was shot in Cairo's Gesr al-Suez area, and a bomb went off in Nile Delta's Sharkiya province, which left 6 injured.
Security apparatuses across Egypt raised their state of alert in main cities and squares, in preparation for acts of violence that might occur on Friday. They sealed off vicinities of vital ministries and public installations.
Rallies in support of Egypt's President Abdel Fattah al-Sisi also took place in a number of Egyptian cities, including Alexandria, Suez, and Damietta.
The most remarkable incidents of the day included:
An army brigadier-general was killed and two others were injured early on Friday after unidentified assailants shot them at Gesr al-Suez area in Cairo.
Another member of the Armed Forces was killed in the morning after unknown assailants shot him at the Abu Zaabal area in Qalyubia province north of Cairo. There were conflicting reports about the identity of the victim. Deputy head of Qalyuibeya security identified him as an army brigadier general, while an army source said he was a conscript. An official statement addressing the accident has not been issued so far.
An improvised explosive device (IED) went off in the Nile Delta province of Sharkiya, injuring six.
A homemade bomb went off in Cairo's Abdel Moneim Riad Square in downtown, no injuries were reported.
Another sound bomb went off in the vicinity of Attaba in downtown Cairo, no injuries were reported.
A total of 224 people were arrested, according to the ministry of interior.
(Writing by Yasmine El-Demerdash)