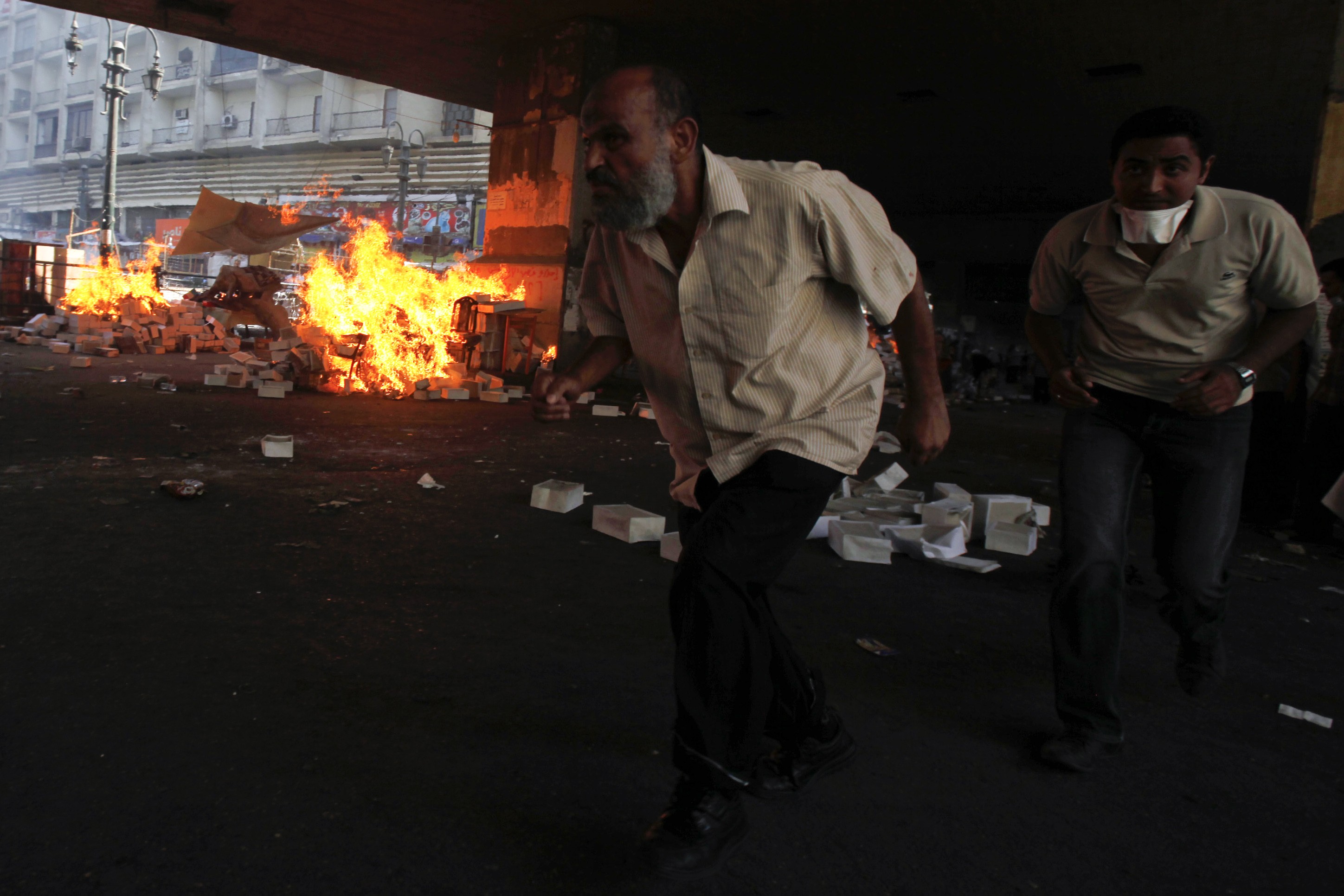 Supporters of deposed President Mohamed Mursi run for cover during clashes in front of Azbkya police station at Ramses Square in Cairo August 16, 2013. REUTERS/Amr Abdallah Dalsh
Egyptian authorities have arrested two people who are accused of starting a fire at the province's office in Giza, Egypt's interior ministry said.
The ministry added in a statement on its official page that the two men, Sherif, 50 and Gamal, 53, are the main suspects in the case.
Hundreds of supporters of ousted President Mohamed Mursi stormed the government building on August 15 upon the state's dispersal of pro-Mursi sit-ins.