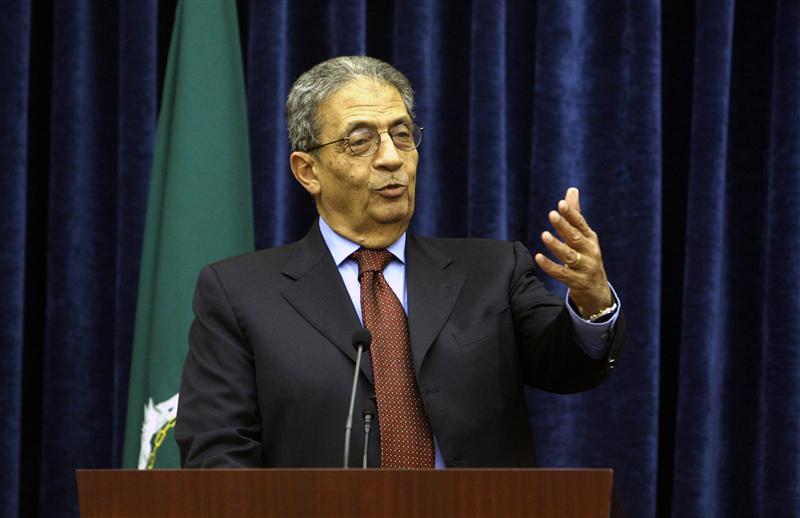 Hopeful presidential candidate Amr Moussa - photo from Reuters
Former Arab League Chief and head of the 'Conference' Party, Amr Moussa, said on Monday that the National Salvation Front (NSF) will meet on Tuesday evening to announce a final stance on the upcoming parliamentary elections.
The NSF, Egypt's main opposition coalition that groups several political parties and movements that are opposed to Islamists' polices, has asked for an unbiased government, international supervision and full judicial monitoring, said Moussa.
Some opposition forces had reported that Coptic Christians were threatened and prevented from casting their ballots in the December referendum on the new constitution that was written by an Islamist-dominated assembly.
Moussa added that he is personally leaning towards boycotting the April election, hoping that everyone else would.
Nobel Laureate and prominent opposition figure Mohamed ElBaradei told BBC Arabic on Sunday that while elections are a part of democracy, Egypt must have "a democratic constitution, independent judiciary and free press" first.
Meanwhile, the Salafi (ultraconservative) Nour Party said in a press conference on Monday that it will take part in the election despite tension that has boiled with the ruling party in recent weeks.
The parliament election will begin on April 22 and end in June, paving the way for the House of Representatives to convene for the first time on July 2.
In a televised speech on Sunday, Egypt's Islamist president invited all political factions for dialogue to hear their conditions for fair elections.