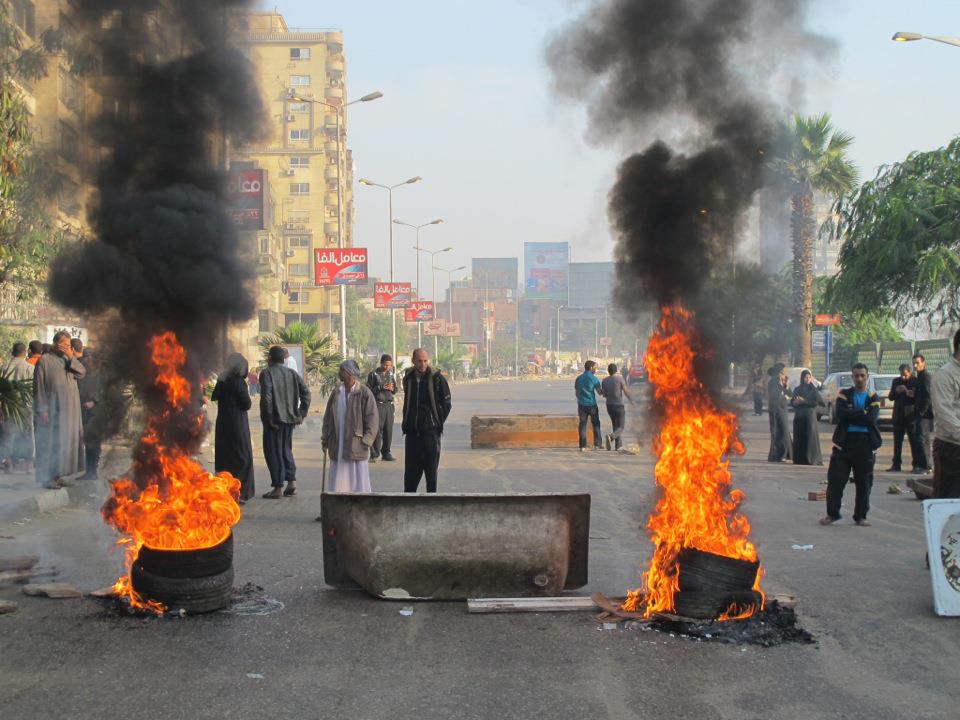 Protesters in Qarsaya block the road on Sunday - Mohamed AblaFacebook
Hundreds of residents blocked on Sunday a road in Giza in protest against authorities seizing land they had claimed theirs.

The protesters gathered under Giza's Moneib Bridge, setting fire to rubber tires to block al-Bahr al-Azam Street in an attempt to attract attention to their complaint.

Authorities burned down the crops of the residents, fired shots at them and arrested some of them, said Mohamed Abla, a resident of the neighborhood.

Residents have refused to negotiate with security forces who tried to convince them to reopen the road for traffic to resume, he added.

Abla explained that tension erupted when forces arrested 13 people late on Saturday, seizing their cattle.

Clashes resulted in the death of a 22-year old man, after being shot by security forces, and the injury of five conscripts and eight residents. All casualties were transferred to a local hospital.

"Qarsaya Island" residents had seized four acres of land that were claimed by the armed forces in 2007.

Two different courts had ruled in favor of the residents whose legal possession of the land was underway.

Security forces attempted on Sunday to persuade the protesters to seek legal procedures in regards to their complaint.