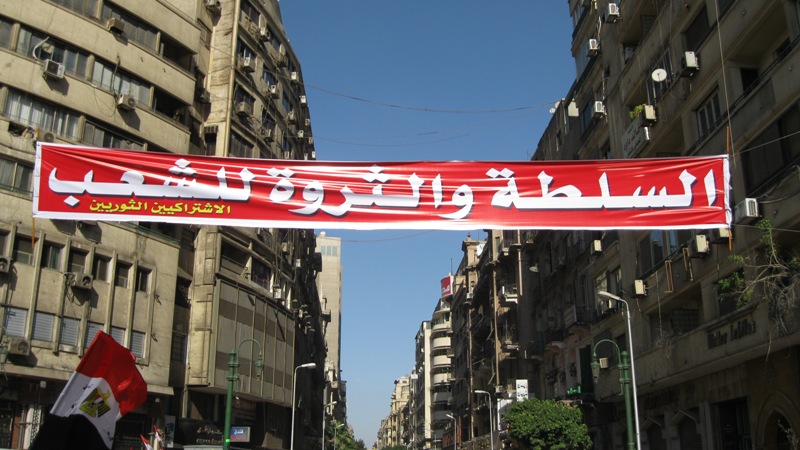 A Revolutionary Socialists banner in Tahrir
The Revolutionary Socialists attacked on Friday the Muslim Brotherhood, saying that it honoured the murderers and is acting like former president Hosni Mubarak's regime.
The true face of the brotherhood's regime was revealed "when it honoured the military council murderers", a statement distributed in Cairo's Tahrir Square said.
The brotherhood rushed to "reconcile with the businessmen of Mubarak's regime", the statement added.
"The brotherhood's system is digging its own grave by following in Mubarak's footsteps," the statement said.
The Revolutionary Socialists criticised the National Salvation Front which includes leading figures such as Mohamed ElBaradei, Hamdeen Sabahi, and Amr Moussa, adding that the front was wrong to create alliances with figures of the former regime.
The statement called on the "revolutionary youths" of the salvation front to press for "cleansing their ranks and joining us and all revolutionaries to build a real revolutionary front that completes the objectives of the revolution".