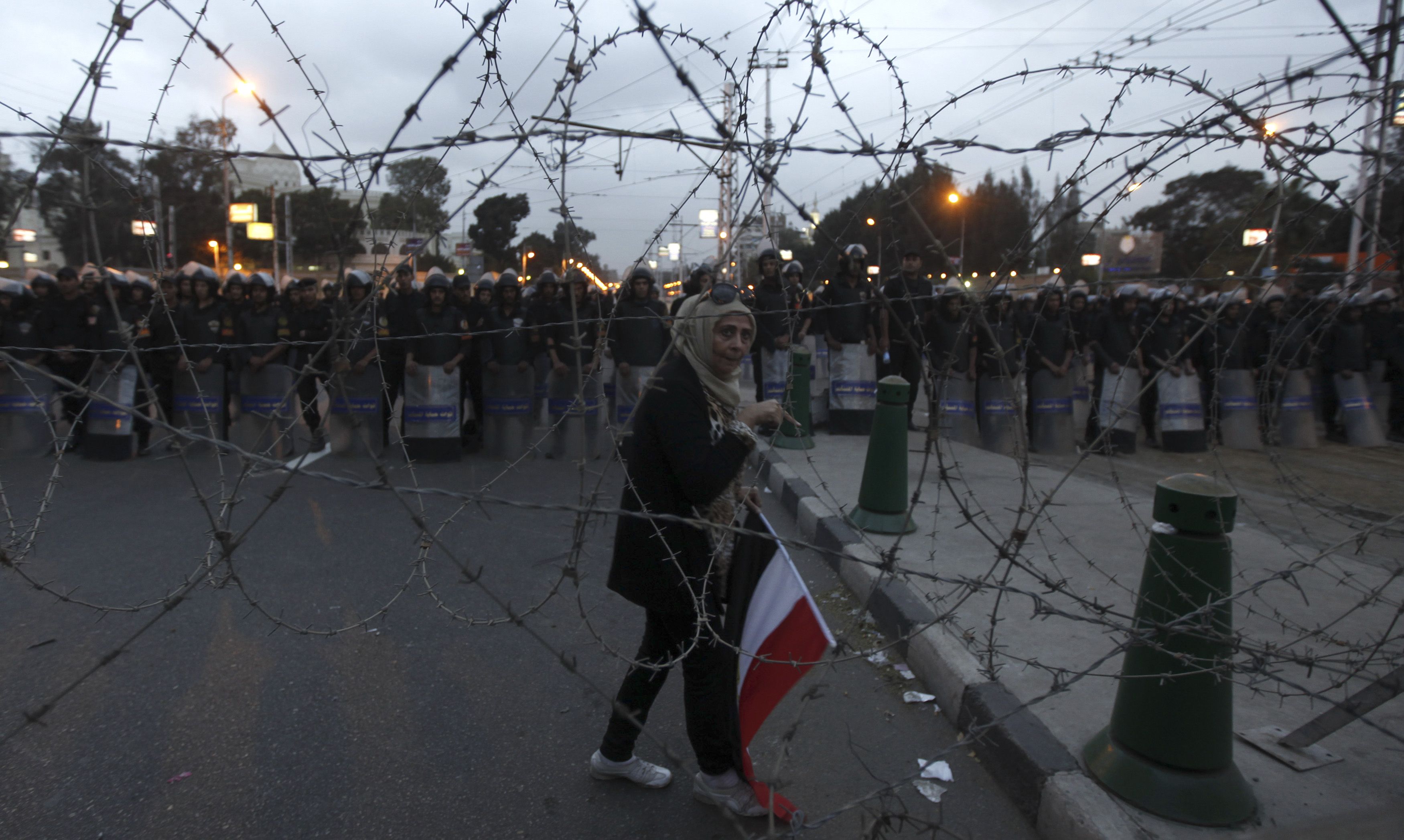 A protester holds an Egypt flag as she walks in front of riot police in front of the presidential palace in Cairo December 4, 2012. Reuters/Amr Abdallah Dalsh
Fourteen people were injured in clashes between protesters and unknown assailants at the presidential palace in Cairo on Saturday evening, head of the Egyptian Ambulance Organization told al-Jazeera channel.
Media reports said that shots were heard in front of the palace.
Several tents of protesters at the palace were torched, al-Jazeera channel reported.
Scores of protesters were injured after unknown assailants attacked them, al-Masry al-Youm gate reported.
The assailants shot at the protesters and set the tents on fire using petrol bombs.