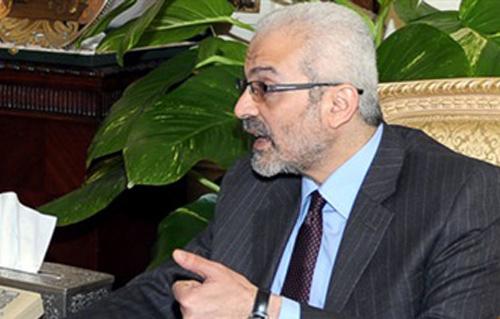 Minister of Culture Alaa Abdel Aziz
Secretary General of Egypt's Supreme Council of Culture Saeed Tawfik tendered his resignation from his post on Wednesday to protest against what he called attempts to brotherhoodise the culture ministry.
In a statement issued today, Tawfik said he rejects all efforts to brotherhoodise the ministry, adding that these attempts have become evident.
This is clear through promoting those who are loyal to the Muslim Brotherhood even if their superiors' reports on them are horrible, Tawfik added.
He expressed his rejection for all attempts to mistreat prominent figures at the ministry.
Culture Minister Alaa Abdel Aziz had previously sacked head of the ministry's fine arts sector Salah al-Meligi without providing reasons for this action.
Abdel Aziz had also sacked head of the Cairo Opera House Inas Abdel Dayem and the General Egyptian Book Organisation's head Ahmed Mogahed.