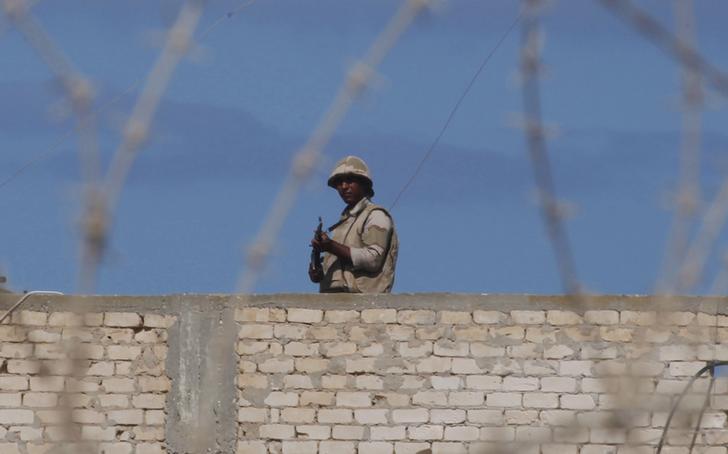 An Egyptian soldier guards the border between Egypt and southern Gaza Strip September 16, 2013. REUTERS/Ibraheem Abu Mustafa
NORTH SINAI, Aug 21 (Aswat Masriya) - Six army recruits were wounded on Thursday after an explosive device blew up in a bus they were in in North Sinai's Rafah, a security source said.

The source added that the device was detonated from a distance and caused some damages to the bus.

The security forces combed the area in search of the perpetrators.

Militants have stepped up their attacks targeting the army and police since last year's ouster of former President Mohamed Mursi, which followed mass protests against his rule.

According to the government, nearly 500 people, mostly security personnel, were killed in armed attacks and bombings in the Sinai Peninsula and other cities.