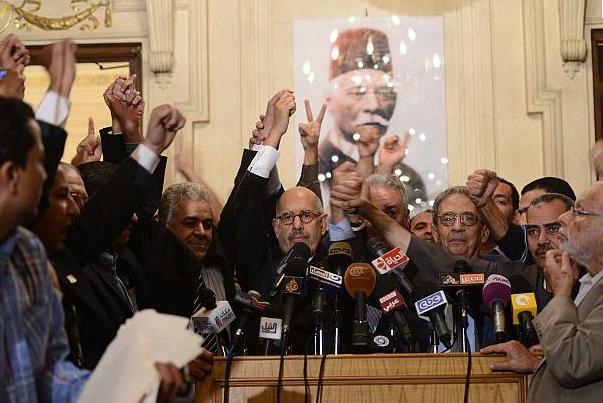 National Salvation Front - photo from Facebook
The National Salvation Front, Egypt's main opposition alliance, will convene an emergency meeting later on Thursday, it's spokesman Khaled Dawoud said.
A press release will be read by one of the members at the end of the conference which will be held at the headquarters of the Free Egyptians Party in Cairo, Dawoud said.
The conference will discuss a speech given by President Mohamed Mursi on Wednesday ahead of rallies planned for the end of this month.
An anti-regime campaign known as "Tamarod" (Rebel) has been collecting petitions to push for a no-confidence vote against Mursi and call for early presidential elections.
The campaign has set June 30 to hold mass demonstrations across the country to mark the first anniversary of Mursi's presidency.