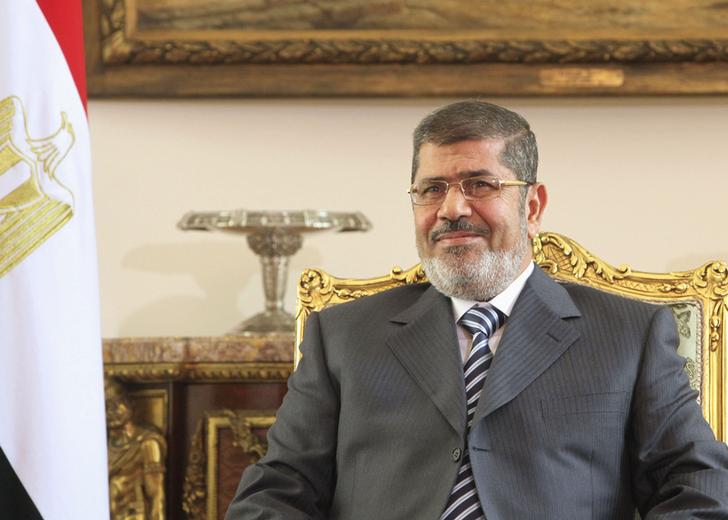 Egyptian President Mohamed Mursi talks with U.S. Senator John McCain (not seen) during their meeting in Cairo January 16, 2013. REUTERS/Asmaa Waguih
Former Prime Minister Ahmed Shafiq squandered more than 700 million Egyptian pounds in a deal to buy aircrafts during his tenure as minister of civil aviation, President Mohamed Mursi said on Wednesday.
Shafiq must return to be tried in a corruption case involving land plots, Mursi said in a speech aired live on national television.
Shafiq is "wanted for justice", Mursi added.