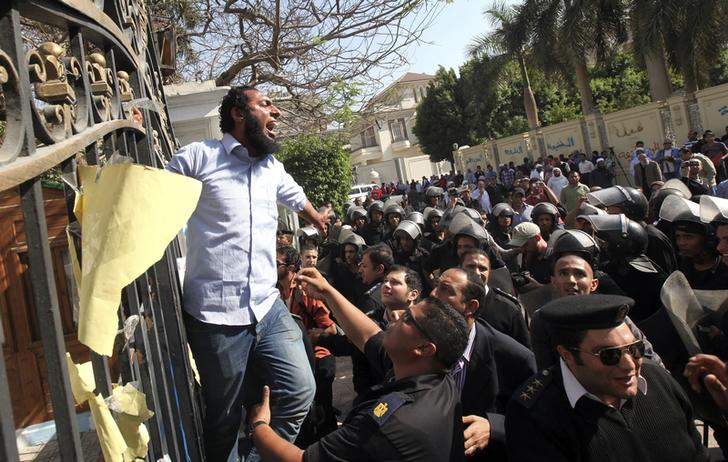 Police tries to remove an Islamist protester, who is chanting slogans, from the fence of the house of the Iranian ambassador during a protest against Iran in Cairo April 5, 2013. REUTERS/Mohamed Abd El Ghany
The National Alliance to Support Legitimacy, which groups supporters of ousted President Mohamed Mursi, called for protests on Tuesday under the slogan "the coup is terrorism".
The alliance released a statement on its official Facebook page early on Tuesday telling its supporters that victory is near and asking them to persist in calling for freedom, justice and dignity.
The alliance expressed appreciation for whom it described as national figures who are trying to restore legitimacy by resisting the coup.
The alliance organized demonstrations last Friday that independent sources estimated at thousands.