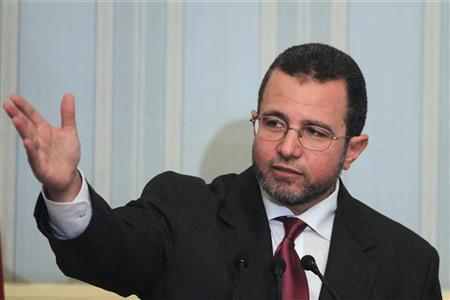 Prime Minister Hisham Kandil - Mohamed Abdel Ghany/Reuters
CAIRO, April 24 (Reuters) - Egyptian Prime Minister Hisham Kandil, widely criticised as colourless and ineffectual, will keep his job in a limited cabinet reshuffle to be announced within days, a presidential spokesman said on Wednesday.
Spokesman Ehab Fahmy told a news conference: "It is a limited reshuffle and the prime minister is not included."
Some members of the ruling Muslim Brotherhood have joined the secular, liberal and leftist opposition and hardline Salafist parties in criticising Kandil.
"The reshuffle aims to improve the performance level of ministries... Talks are still going on with regard to those changes. They will be announced within days and will be based on qualifications," the spokesman said.