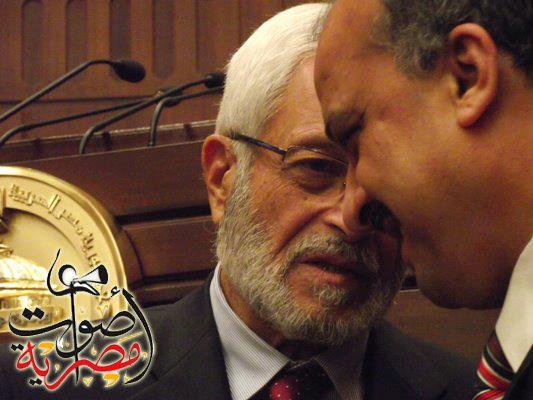 Hossam al-Gheriyani and Mohamed al-Beltagy at a constituent assembly session to vote on the final draft of the Egyptian constitution, on November 29, 2012 - Ahmed Hamed/Aswat Masriya
An elections committee, headed by Chairman of Cairo's Appeals Court Samir Abu al-Maaty, convened on Sunday to work out logistics of a referendum on the country's new constitution.

An Islamist-led assembly finished drafting a controversial charter on Friday allowing it to be put to referendum on December 15.

The meeting coincides with Egypt's Judges' Club - a prestigious body representing Egyptian judges - announcing their unwillingness to oversee the referendum, in defiance to President Mohamed Mursi.

Mursi issued a constitutional decree on November 22 expanding his powers and shielding his decisions from judicial review - a move seen by many Egyptian judges as an attempt to undermine their role and disregard the judiciary and constitution.