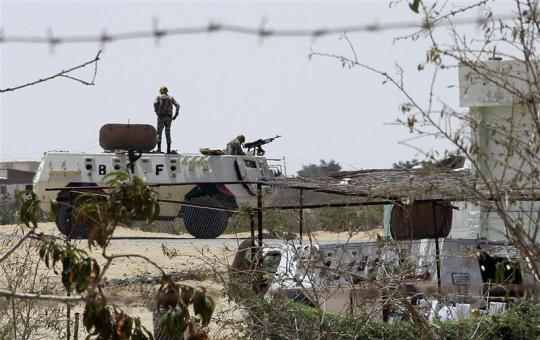 A security checkpoint in Rafah on the borders, August 2012 - Reuters
An explosive device detonated behind Sinai Sun Hotel in Arish city where a number of police officers were staying on Thursday night.
There were no casualties.
Another explosive device was found and deactivated before it went off, an Aswat Masriya eyewitness reported.
Unknown assailants planted the device behind the hotel, security sources said.
The bomb caused no damage to the hotel but some residence buildings were affected by the explosion, they added.