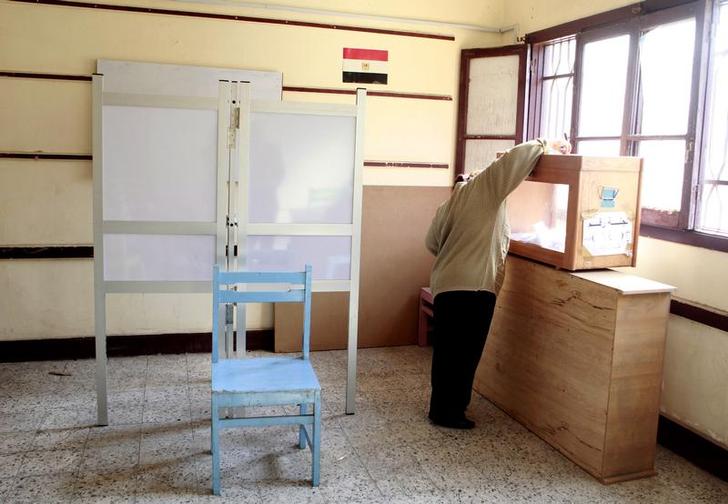 A woman casts her vote during the first day of the parliamentary run-off elections in Cairo December 5, 2011. REUTERS/Asmaa Waguih
CAIRO, Aug 1 (Aswat Masriya) - Egyptian President Abdel Fattah al-Sisi issued on Saturday two amended laws to govern the parliamentary elections, which was delayed by court earlier this year, the transitional justice minister said.
Sisi adopted the political participation law and the parliamentary elections law after amendments were made to them, Minister of Transitional Justice and the House of Representatives Ibrahim al-Heneidi said in a statement.
The elections were scheduled to take place over two phases, in late March and late April.
However, they were postponed when the the Supreme Constitutional Court decided against the constitutionality of two of the three legislations governing the poll, in decisions made in early March.
Afterwards a committee, headed by Heneidi, was tasked with making amendments to the laws.
A new date for elections has yet to be set.
Heneidi said with the issuance of the laws governing the elections, the role of the government is over.
He added that dates, timetables and all other elections procedures will be announced by the Supreme Electoral Committee.