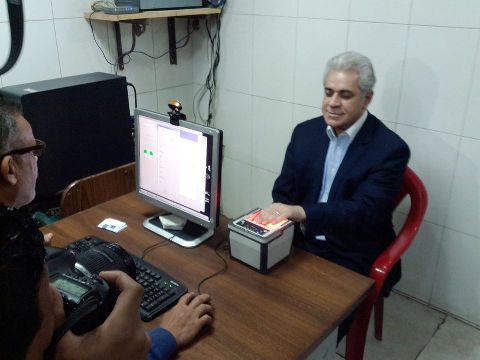 Presidential Candidate Hamdeen Sabbahi takes the medical tests required to run for presidency.
CAIRO, April 4 (Aswat Masriya) Potential presidential candidate Hamdeen Sabahi took all the medical tests required to run for presidency on Thursday, his campaign said.

According to Egypt's presidential elections law, only an official report from the health ministry's special medical committees will be taken into account in regards to the physical and mental health of candidates.

The committees will have to prepare reports on whether the candidates are fit for presidency or not.

Candidates must have a higher degree in education, must have never been convicted, even if rehabilitated, and must be physically and psychologically fit.

The medical tests take an entire week, including the appeals.

The medical examination consists of four committees; eye experts, psychological and neurological experts as well as experts for internal diseases and surgeons.

So far, only two candidates have announced running for election; Abdel Fattah al-Sisi, who recently resigned from his position as Defence Minister to run presidency, and Sabbahi, who came third in the 2012 presidential election.