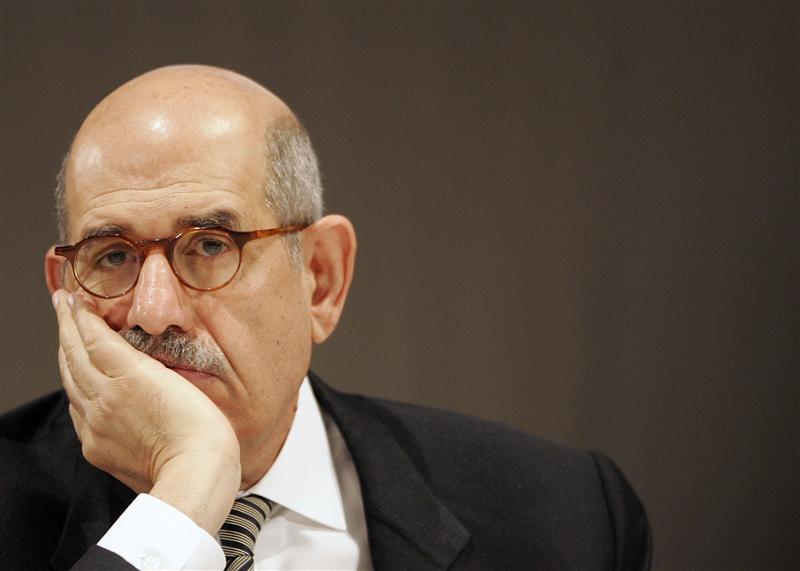 Former Director General of the International Atomic Energy Agency, Mohamed ElBaradei - Reuters
Nobel Laureate and member of the National Salvation Front Mohamed ElBaradei said on Sunday morning that a constitution that eliminates the rights and freedoms of Egyptians will fall.

"We broke the fear barrier: a constitution that eliminates our rights and freedoms is a constitution we will topple today before tomorrow... our strength is in our determination", the former director of the International Atomic Energy Agency posted on Twitter.

A referendum on a draft constitution written by an Islamist-dominated assembly will take place on Saturday, December 15, despite calls from opposition forces to postpone it.