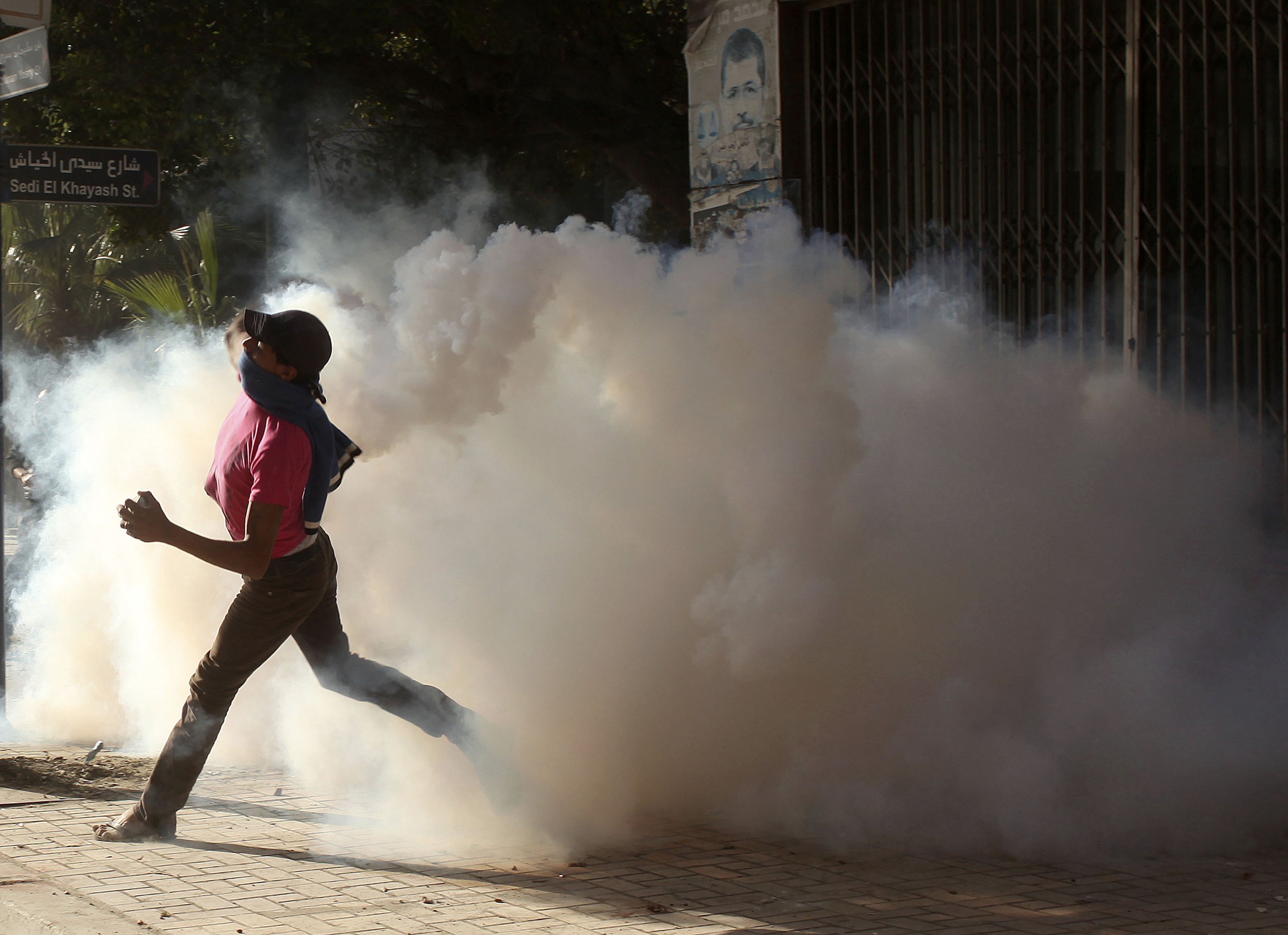 A poster for President Mohamed Mursi is seen on a wall as a protester throws a tear gas canister back at policemen during clashes in Alexandria, January 25, 2013. Youths fought Egyptian police in Cairo and Alexandria on Friday on the second anniversary of the revolt that toppled Hosni Mubarak and brought the election of an Islamist president who protesters accuse of riding roughshod over the new democracy. REUTERS/Asmaa Waguih
Security forces tasked with guarding the Sidi Gaber police station in Alexandria fired teargas on Friday at hundreds of protesters who earlier hurled stones at the station.
Clashes between protesters and the police resulted in closing off Sidi Gaber's main road.