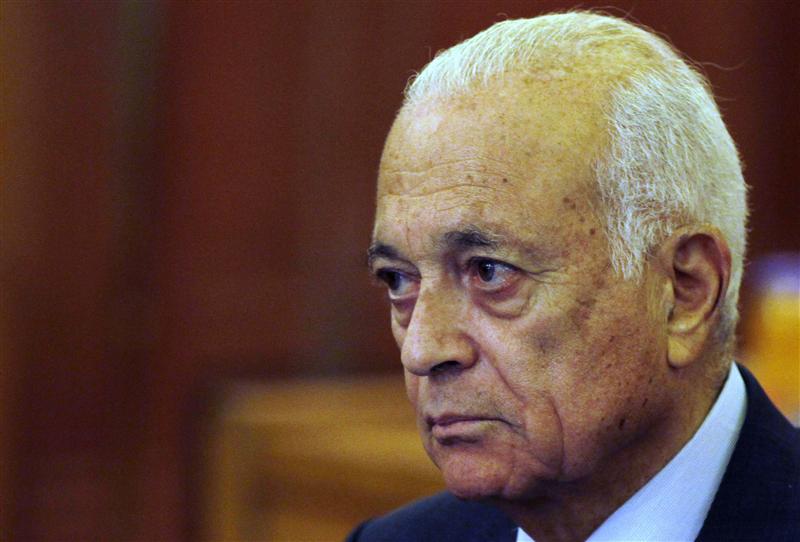 Secretary General of the Arab League Nabil Al-Arabi - Mohamed Abdel Ghani/REUTERS
The ruling Supreme Council for Armed Forces (SCAF) has agreed with the Muslim Brotherhood's (MB) Freedom and Justice Party (FJP) and liberal parties to promote Nabil Al-Arabi, Secretary General of the Arab League, as a presidential candidate who enjoys consensus, Al-Masry Al-Youm newspaper said, quoting sources that declined to be named.
The newspaper added that the FJP and other parties hold secret meetings every day with the ruling military council to reach an agreement on a president who enjoys consensus in order to promote him in the coming presidential elections.
The newspaper also pointed out that several Gulf countries played a major role in calling for nominating Al-Arabi because they see him as qualified to lead the country.
Al-Masry Al-Youm learned that some Arab countries postponed their financial aid to Egypt until choosing Al-Arabi as president, adding that there is one country who does not wish the coming president to belong to an Islamic current.
"Al-Nour will not sign a blank cheque on any presidential candidate.. We must meet him, know about his platform and what he offers the country in the coming period, and he should represent all spectra of society," Official spokesperson of Al-Nour Party, Nader Bakkar, said.