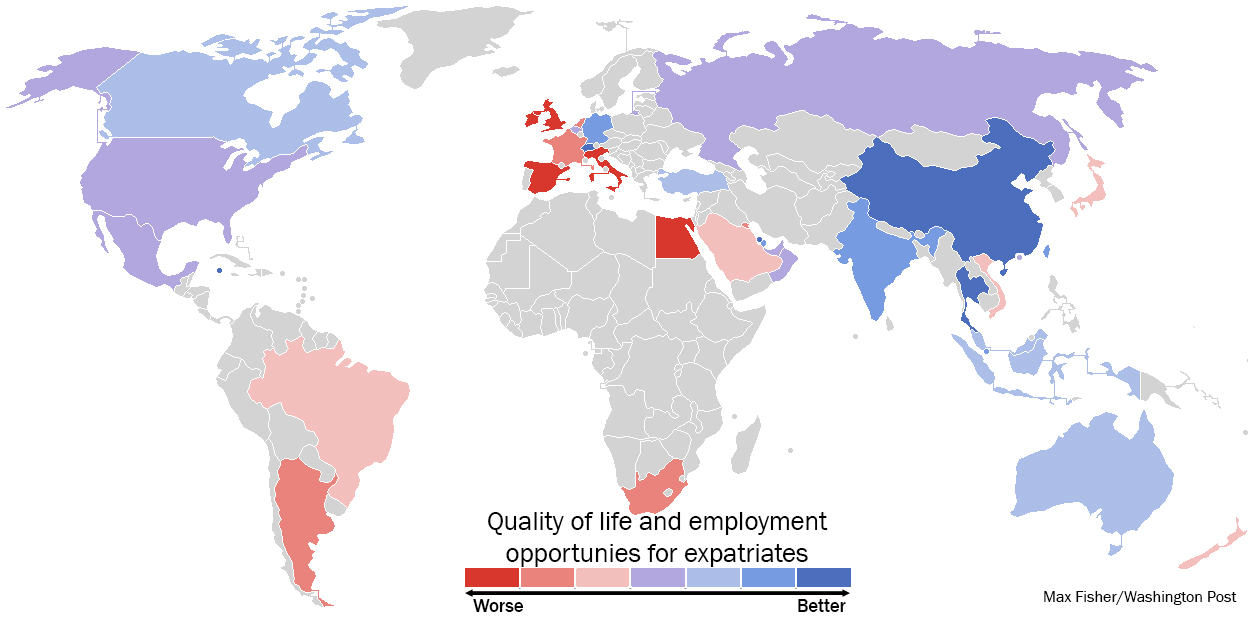 The best and worst countries to be an expat. Data source; HSBC (Max Fisher/Washington Post
Egypt was listed as the worst of 34 countries for expatriates to live in, according to a recent survey by the British HSBC Bank.

The low ranking of Egypt, which has seen political instability since the January uprising in 2011, can be traced back to the rise of xenophobia.

"Egypt has seen xenophobia rise considerably since the summer's military coup and wave of populist nationalism," said the study published in the Washington Post on Tuesday.

The army deposed Islamist President Mohamed Mursi in July following mass protests against his rule. Mursi, who hails from the Muslim Brotherhood, won the presidential election by a 51 percent vote in 2012.
Some Western European countries also ranked low on the list, due to high taxes and costly services, according to the study.