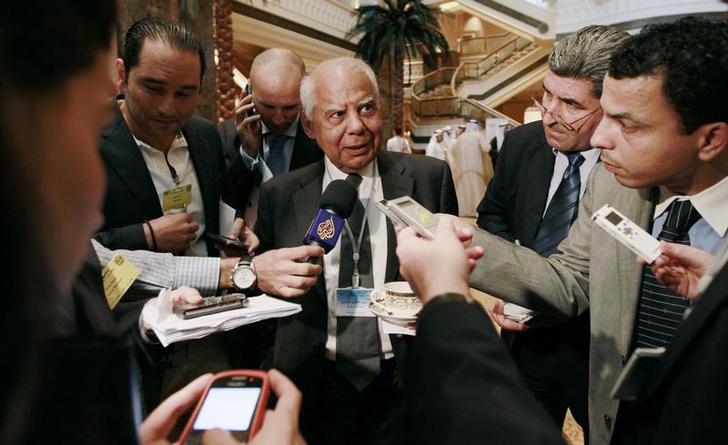 Interim Prime Minister Hazem Beblawi - Reuters
Egypt's interim cabinet is scheduled to convene on Wednesday to discuss the final draft of the controversial protest law and the country's security situation.
The protest law is supposed to be finalized and approved before the state of emergency, imposed since the crackdown on two Islamist protest camps in Cairo since August, is lifted on November 14.
The bill, originally drafted during the rule of deposed Islamist President Mohamed Mursi, would effectively ban protests, according to the American-based Human Rights Watch.
Mursi was ousted by the army in July following mass protests against his rule. The army installed an interim president and drew on a roadmap for a transitional phase until new elections take place.
The cabinet meeting, which will be headed by Prime Minister Hazem al-Beblawi, is also set to discuss the effects of Ethiopia's Renaissance Dam that is speculated to impact Egypt's share of the Nile water.