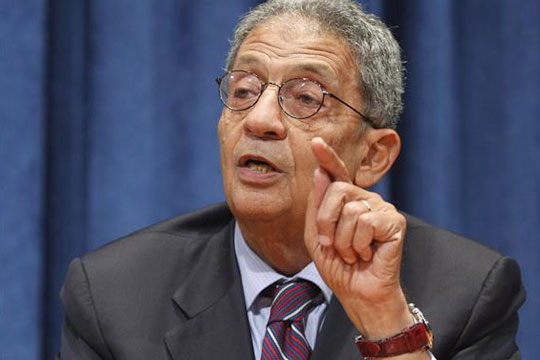 Potential presidential candidate Amr Moussa - photo from REUTERS
The judicial committee that will oversee constitutional amendments currently being written by a 50-member assembly will convene for its first session next week, its chairman Nabil Saleeb told Aswat Masriya.
Egypt's interim President Adli Mansour announced the committee earlier on Wednesday.
The constituent assembly, headed by Amr Moussa, will put the amendments on a referendum for the people to vote on them within 30 days of their drafting.