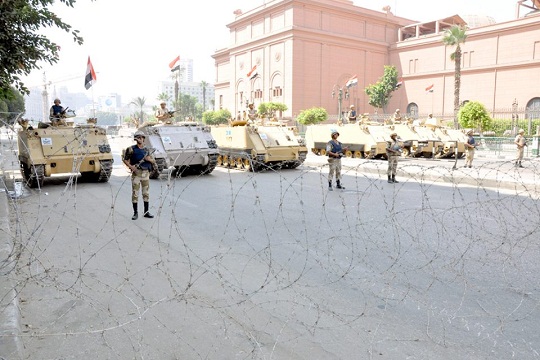 Egyptian army secures entrances to Tahrir Square on Friday, September 6, 2013.
CAIRO, Sept 17 (Reuters) - Gunmen killed an Egyptian military officer and wounded three soldiers in an attack on an army vehicle northeast of Cairo on Tuesday, security sources said, raising concerns that an Islamist insurgency is spreading beyond the Sinai.

The number of militant attacks has risen since the army deposed President Mohamed Mursi of the Muslim Brotherhood on July 3. Most of the attacks on the army have been limited to the relatively lawless Sinai. Tuesday's attack took place in Sharkia province in the Nile Delta.