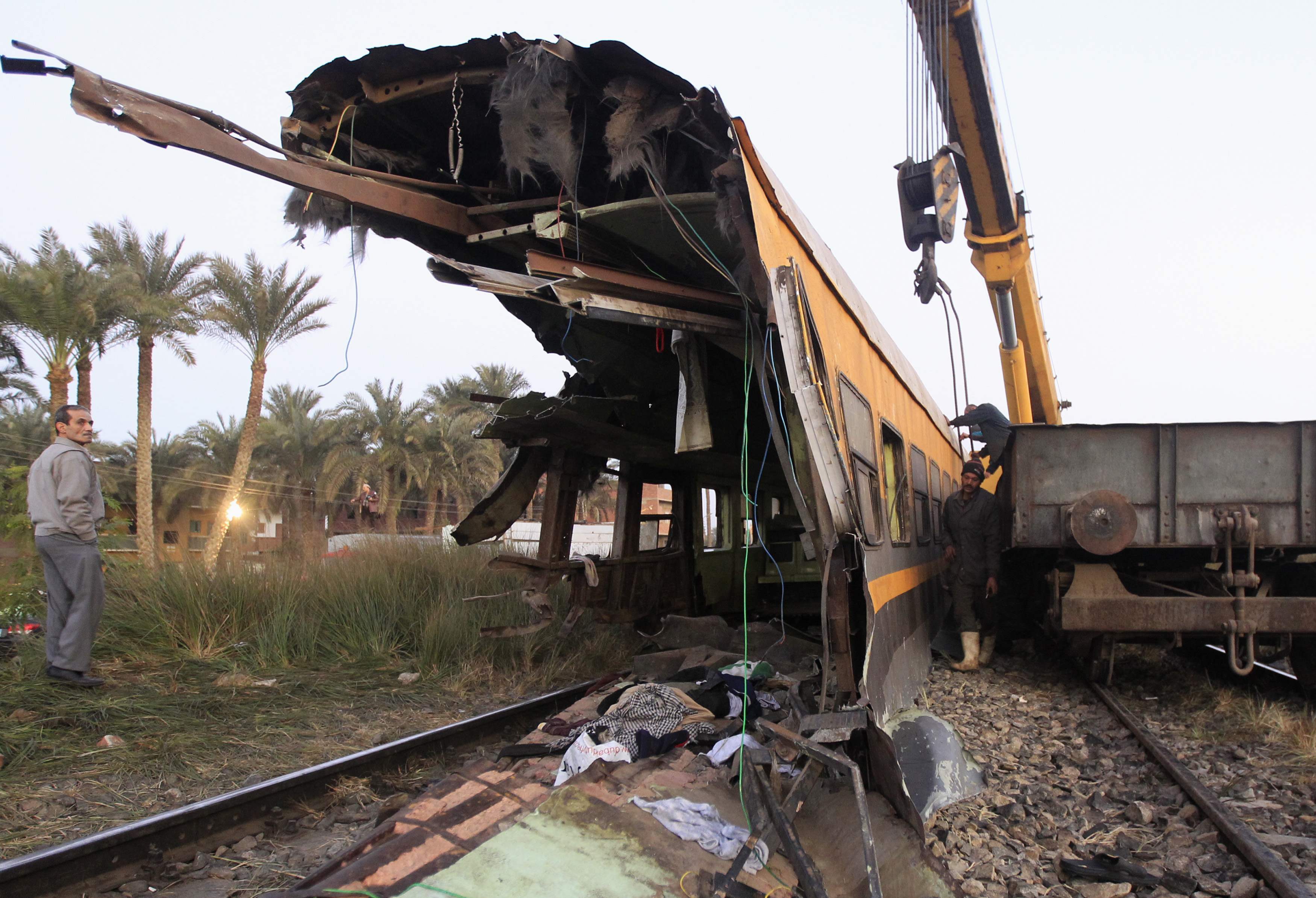 REUTERS/Mohamed Abd El Ghany
Egypt's railway workers decided to stage an open-ended sit-in at Cairo's Ramses station on Tuesday, following the tragic Bardashin train accident that happened overnight.
A train traveling from Upper Egypt to Cairo derailed on Tuesday morning, killing 19 conscripts and injuring 107, in yet another traffic tragedy.
The striking workers have demanded the sacking of the Board of Directors of the railway, and restructuring it, according to the Egyptian Center for Economic and Social Rights' official page on Facebook.
The strike came in response to "holding the workers liable for the accident in a similar reaction to the previous train accident which was less than two month ago."
A train had rammed a school bus in a similar incident where 50 people, mostly children, were killed in a city South of Cairo in mid-November.