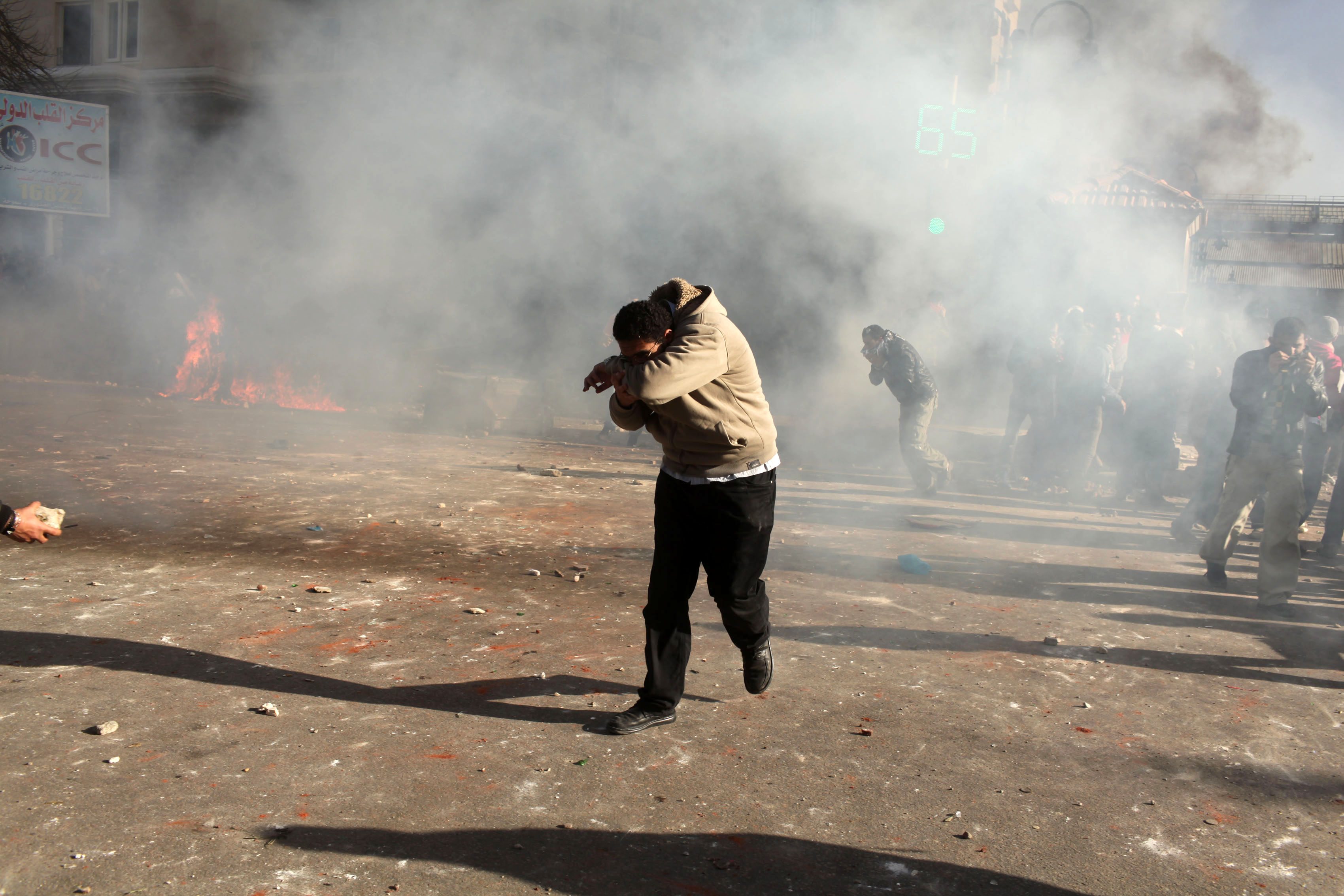 A protester runs from tear gas used by police on protesters during clashes in Alexandria, January 25, 2013. Youths fought Egyptian police in Cairo and Alexandria on Friday on the second anniversary of the revolt that toppled Hosni Mubarak and brought the election of an Islamist president who protesters accuse of riding roughshod over the new democracy. REUTERS/Asmaa Waguih
Spokesman of the Ministry of Interior, Hany Abdel-Latif, said on Saturday that the ministry has requested the import of 140 thousand teargas bombs at a cost of $2.5 million. He said that this comes within the ministry's annual armament plan.
Abdul Latif said in a statement to the state-owned news agency that this procedure is to counter the assaults on the security forces and vital installations as well as the private property of citizens.
He stressed that the use of teargas bombs against rioters is considered to be the least measure taken in any security apparatus in the world.
This agreement is announced amid a deep economic crisis as Egypt seeks a loan of about $4.8 billion from the International Monetary Fund.
The spokesman said that the cost of this transaction is to protect vital installations and important private property with a value estimated at billions.