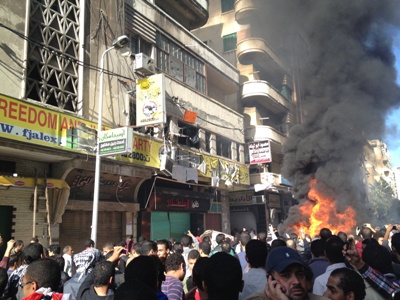 A Freedom and Justice Party headquarters in Alexandria torched - Aswat Masriya
Unidentified masked men attempted on Sunday to break into the Freedom and Justice Party's (FJP) headquarters in Kafr Shukr and torch it after smashing its signs.
Security bodies in Qaliubiya and the people of Kafr Shukr managed to thwart the attempt, the state news agency MENA reported.
Members of the party intensified their presence at the headquarters to protect it from external assaults.
A number of FJP headquarters had been subject to attacks within the past few weeks during protests against President Mohamed Mursi's policies and a constitutional decree he had issued and later annulled.