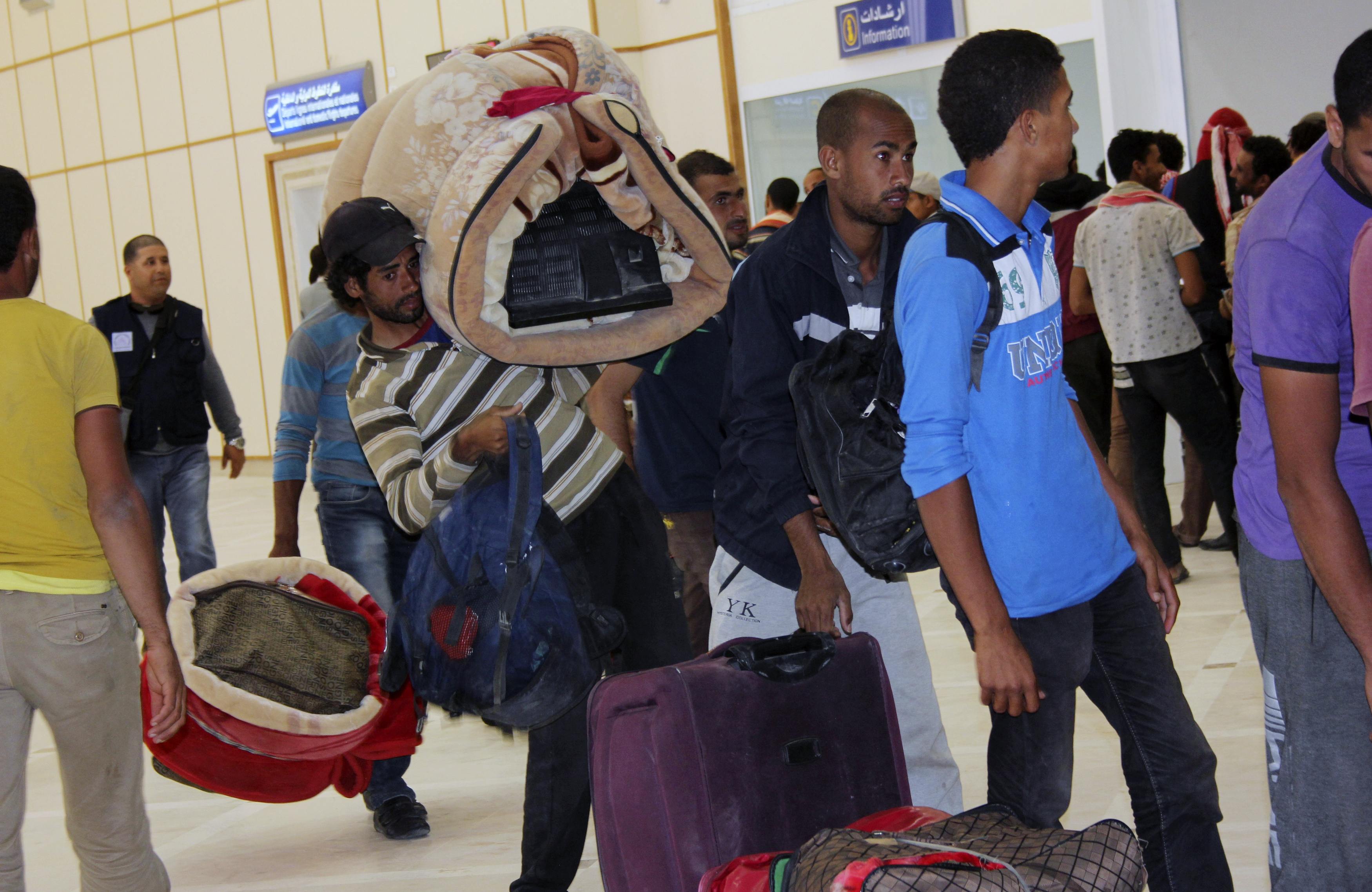 Egyptian men wait to board their plane to return home, at the Gabes Matmata airport, south of Tunisia August 6, 2014.REUTERS/Stringer
CAIRO, May 19 (Aswat Masriya) - The Cairo International Airport saw on Tuesday the return of 194 Egyptian workers deported from Libya's Misrata for attempting illegal immigration in the neighbouring country.
The 194 workers were detained in Misrata after the Libyan authority for combating illegal immigration arrested them throughout the past two months, reported the state agency MENA.
Officials who welcomed the workers at the airport said only 32 of them had passports. The rest possessed travel papers from the Egyptian embassy in Tunisia.
Some of the workers were trying to secure jobs in Libya while others were attempting to sneak into Italy through the Mediterranean Sea, the sources said.
Libya has been caught up in unprecedented violence since May 2014, when army general Khalifa Haftar declared war on Islamist forces within Libya, prompting nationwide militant fighting.
Despite the violence faced by Egyptian nationals residing in Libya amid the militancy witnessed by the neighouring country, Egyptian workers have remained intent on traveling to Libya in search of better working conditions.
The country has lately adopted firm measures to face a strong wave of illegal migration, which uses it as a gate to Europe, abusing the security vacuum caused by the militants' fighting.