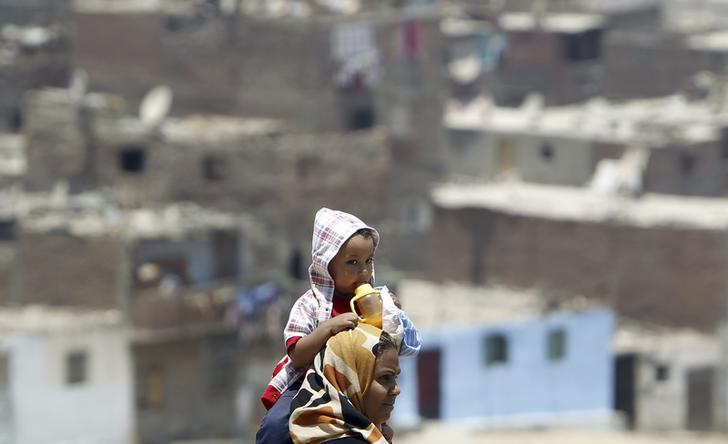 An Egyptian woman carries her child on her shoulders at Manshiyet Nasser shanty town in eastern Cairo June 28, 2012. REUTERS/Amr Abdallah Dalsh
The constituent assembly amending Egypt's suspended constitution has decided to introduce a quota for women, Coptic Christians and youths in parliament, sources said.
The sources added that the assembly has formed a subcommittee to decide on the ratios before presenting them to the general committee for vote.
The committee decided late on Tuesday to cancel the 50 percent quota of workers and farmers, and a member suggested on Wednesday that the 50 percent be divided among the marginalized factions.