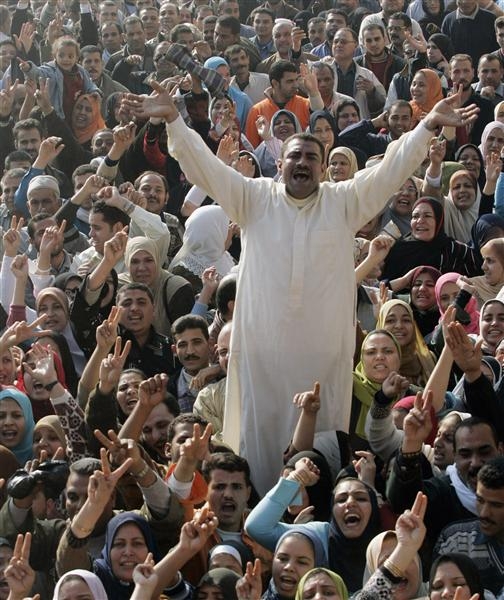 Workers protest during a strike at the Ghazl el Mahala textile factory some 130 km (81 miles) north of Cairo in Mahala Kobra December 9, 2006. About 15,000 workers are on strike in order to demand salary increases. REUTERS/Nasser Nuri
CAIRO, Feb 21 (Aswat Masriya) - Labour leaders at Mahalla Textile Company set several demands to suspend their strike and gave the government 60 days to respond to these demands.
Mahalla City in Egypt's Nile Delta has a history of labour strikes that stem from growing economic difficulties.
Thousands of workers from Egypt's largest textile company have been on strike for the past two weeks to demand better pay conditions.
The demands include that an elected committee be formed to manage the workers' affairs, Nagi Heidar, one of the labour leaders, told Aswat Masriya.
Textile production plays a significant role in Egypt's economy, coming at 26.4% of the country's GDP in 2007 – 2008, according to official statistics.